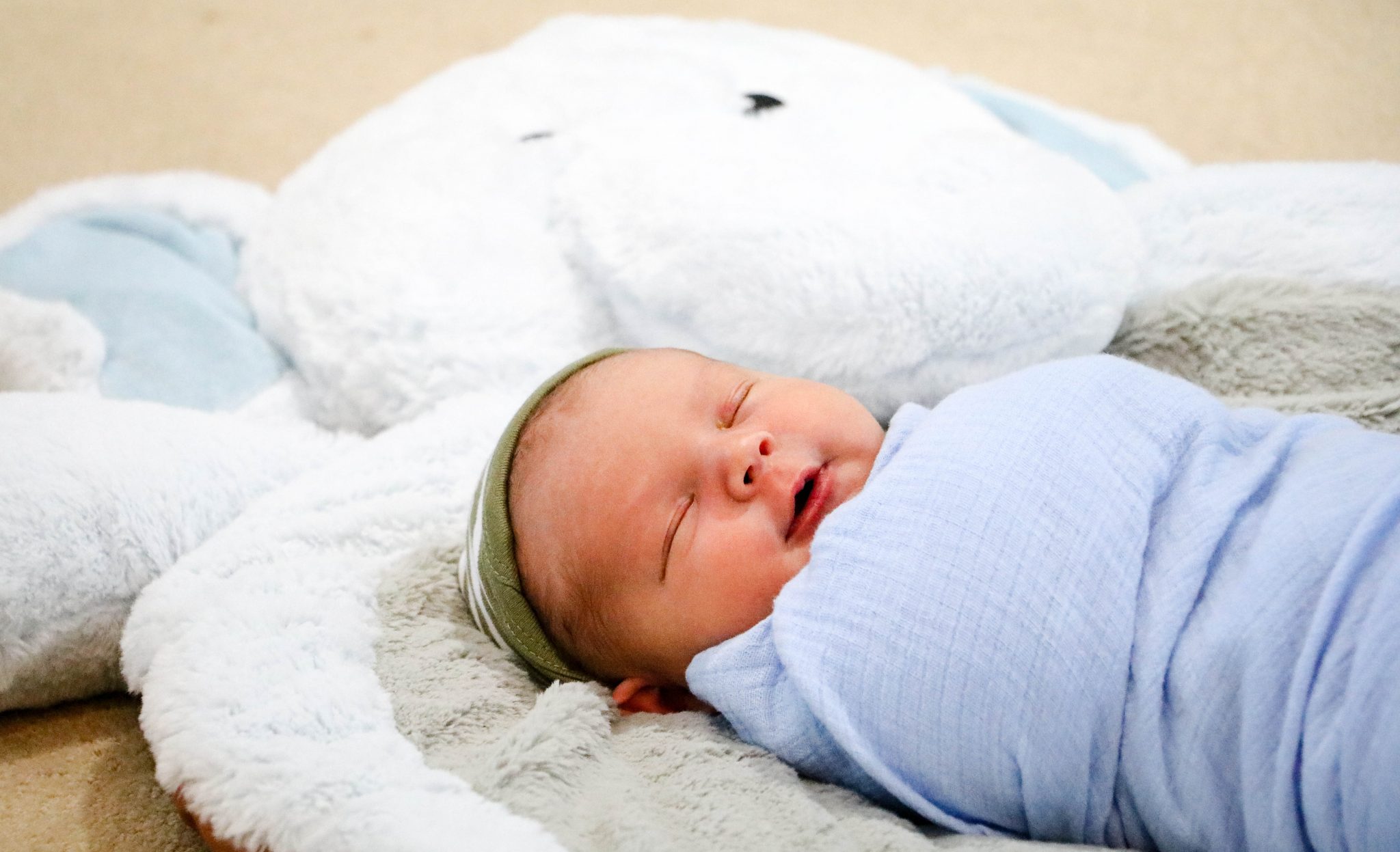 Baby Naming Template on Google Drive [Free]
So, you're going to be a new parent – congratulations! One of the many decisions you'll need to make in the next few months, or even possibly following baby's birth (you have up to a year), is to agree on a name. My husband and I came to the table with extremely differing opinions on our offspring names — I for one, wanted the names common in the English language, easy to spell, easy to pronounce, and initials and/or names that wouldn't lead to automatic teasing. I was also not opposed to recycling names of people who had meaning to us in our lifetimes. He wanted the names to be strictly of German nature and/or have a name meaning that had relevance to us. He was adamant about not naming children after people who had significant meaning to us in our lifetimes. I am one of two children in my family and my brother got first dibs on anything from my paternal side of the family, by default. My husband, an only child.
With our first born, I wasn't dead set on any name prior to finding out it was a girl. Ultimately, we used the template Google Sheet that follows in order to select her first name, middle name, and initials, which all paid homage to the city where my husband and I got engaged and married. It was a natural fit.

This embedded Google Drive file is best seen when viewed on a desktop browser.
With our second, I was pretty dead set on using my maternal grandfather's last name as a boy's first name. Coincidentally he passed away ten years ago this weekend. And, after much pleading, my husband gave me that. Our last name is very German in nature, and it being a boy, he'll keep the last name for life. I didn't realize how adamant my husband was about using a German middle name…until it turned into an agreement to disagree. Every name he fell in love with, I simply did not. While my husband's own middle name is German, I actually like it. It's a common German word actually. One middle name in particular, would give our son initials that abbreviated a cuss phrase in the English language. I was not amused. Next, he found family names of people he had never met, and none of them seemed to click with the first name we had already selected. Before we knew it was a boy, I just naturally thought my father-in-law's first name would be a middle name contender. Again, my husband is an only child. But, he just didn't want to repeat names.
So, we turned to a smart phone, tinder-like app, called BabyName, where you swiped left to reject a name or right to accept a name, or shook your phone to get your last review back. The app then stored our "matches," the ones we had both swiped right. You can set your baby's sex, specify nationality, and even install packs of names from particular worldly regions or of celebrity status, for instance. I thought this would help. It did give us several matches we had never thought of before. Nothing was a real front-runner, however. So, back to the Google Sheet we went.
In this Google Sheet template, there are several things to note. First, I grabbed the top twenty-five most popular baby girl and baby boy names for the year 2017 in the United States, as listed on BabyCenter. Second, I replaced my name with [MOM'S NAME] and my husband's name with [DAD'S NAME] and randomized the votes. To get started, delete out the contents from columns A-E. You'll see there are two tabs: one for girl names and one for boy names. We always ordered the tabs (click on a tab in your own Google Sheet to drag them into the order you desire) to have the first one be the sex of the baby currently due. However, if you don't want to find out what you're having in advance, you could certainly use both sheets simultaneously. Column F is a simple formula which averages the votes from both Mom & Dad columns preceding it. Every so often, we would sort column F by clicking on the "F" name of the column, which would select the entire column, then "Data" in the toolbar, then "sort by Z-A" to push the highest ranked names to the top of the table. There was even room in Column G to add in any relevant details to share with your partner about why you added the name to the list.
Our baby boy debuted after 12 hours of induced labor, early the morning of Tuesday, November 21. After catching some shut eye late that night / early morning, we finally got back to chatting about middle names. We threw out my front-runner of my father-in-law's first name and his front-runner of maternal grandfather's first name, since we both didn't agree on those. And, ultimately went back to a name we were both okay with from the BabyName app. So, it did come in handy after all… And, once he said the name outloud on the phone call to his folks, it was official. We had a final full name.
Now that you've taken a look at our example baby name ranking sheet, perhaps you'll want to create your own? Copy and paste the contents of this template into a new Google Sheet file of your own, and edit.
Related:
Saving Amy is a participant in the Amazon Services LLC Associates Program, an affiliate advertising program designed to provide a means for sites to earn advertising fees by advertising and linking to amazon.com.
As with ALL my photos on my blog and social media, please do not use my photos without my permission.