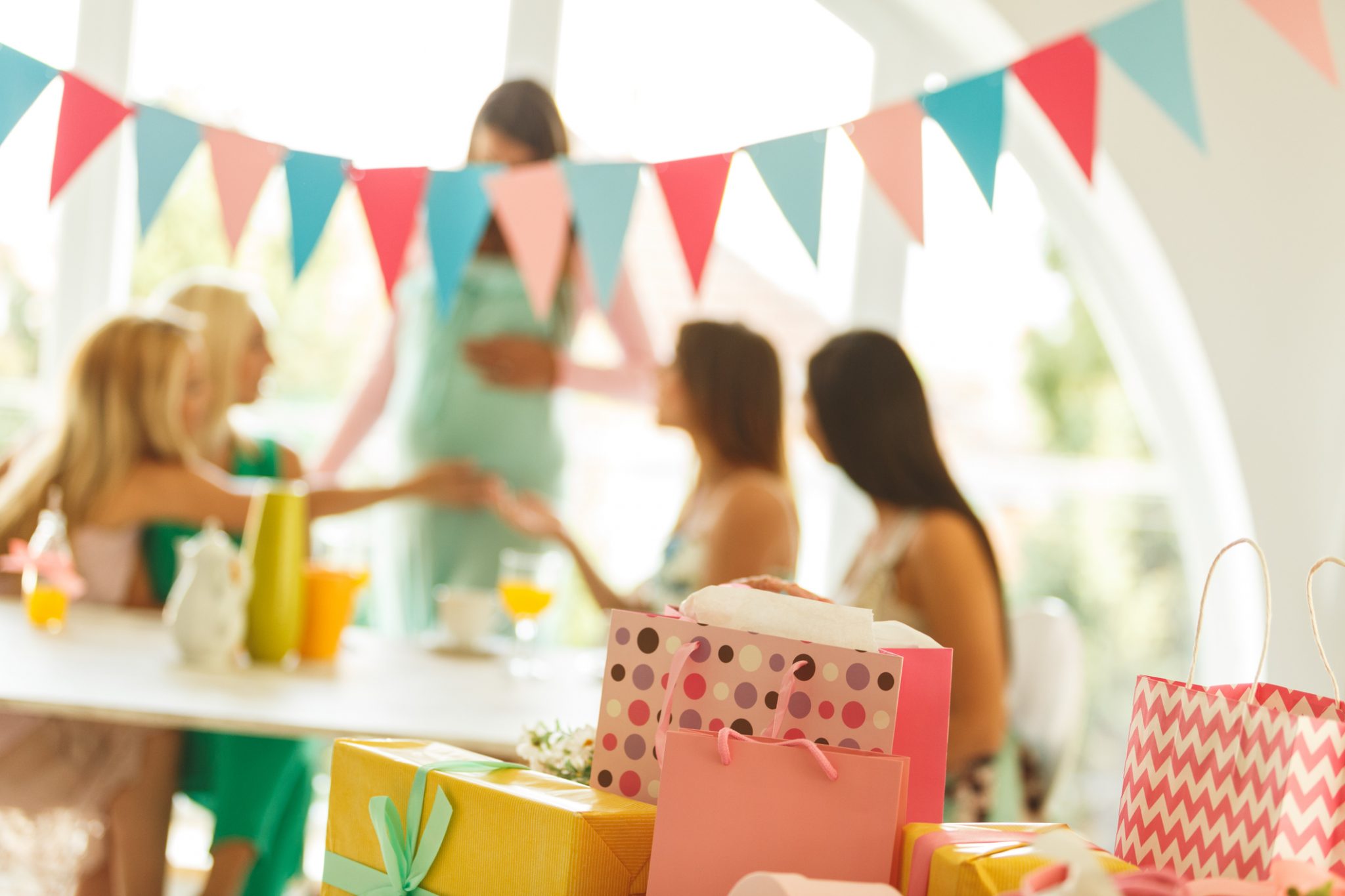 Comprehensive Baby Registry Guide
Let me first warn you: there is so much marketing in baby products, don't get suckered in to what you don't need! Reflecting back on our little's first year, here are items that we registered for or later picked up ourselves that came in way handy. When you see an item with a gold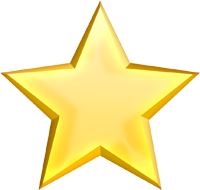 know that it signifies items that my husband and/or I highly recommend!
Since this is a rather hefty post, here are some shortcuts to help you out:
---
Pro Tips
As you're building out your list, make note of items that are better purchased second-hand so that the ones you really need new are the focus of the gift-giver's attention.
Before you buy anything or add items to your registry, browse your local IKEA store. They have quite a bit of baby-friendly stuff that is dirt cheap.
Update 8/3/17: IKEA announces its new gift registry!
Amazon lets you easily organize your wishlist with priority labels, quantity, etc. My brother and sister-in-law had some difficulty the year prior dealing with Babies R Us for their registry, and Buy Buy Baby was too far removed from most of my shower attendees geographically, that Amazon made the most sense for us. It was only after baby came that someone recommended to me to also open up a Target registry, even if you put nothing on it. This will allow you to take back items you never asked for without a gift receipt and put money towards items that you do need at the store. I was also able to open up Babies R Us to do the same thing, however make sure you put the items you plan to return on your wishlist and don't share the link (or you'll end up with folks buying the item a second time that you don't really need). As soon as the items were returned, I'd remove those items from the registry, just in the off chance someone stumbled upon the link.
Make sure you take season into account for clothing you register for. (i.e., short sleeved onesies are not super practical in the cooler winter months). Our little one skewed petite from birth (around 25% percentile) and even with that, we were still "advancing" in most baby clothing sizes about two months prior to the age on the label. This was true especially for Carter's brand and Jumping Beans brand at Kohl's, it was nearly three months early.
Register for gender-neutral items and decorate the baby's room neutral. They will be much easier to reuse with later children, or resell at a yard sale (you will appeal to the widest net of expecting parents).
Make sure to register for a wide variety of price ranges, which will accommodate budgets of all sizes.
Use tools like Wikibuy and CamelCamelCamel, from my Online Shopping Resources Guide to save money on Amazon items.
If you are purchasing gifts for parents-to-be, stick with their registry and/or gift card(s) to the places where they are registered. As much as you'd like to give a specific non-registry item, believe me when I say people don't want or need things they don't specifically ask for. (They may have already picked those items up second-hand, which is why they aren't registered for them). We had several non-registered items we ultimately traded in for things we did need – often at a fraction of the original price paid (since we didn't always have gift receipts and got back the lowest price point on each item). Note that Carter's will take back items new with tags (without receipts), so you can get store credit towards items as your child outgrows your oversupply of clothing.
Once our littles have outgrown their baby items, we plan to hold a major "maternity clothes and baby gear" yard sale. All the proceeds will go into our littles' college education funds.
---
---
Books for the Parents-to-Be
Here are a few of the books we read prior to the little one's arrival. Also, check out what educational classes your delivery hospital or birthing center may offer too – we found those crucial.
---
Furniture & Accessories
Crib
We really wanted to match the medium wood color of furniture that was already in the small guest bedroom that would double as baby's room. We found a crib at Buy Buy Baby (Nursery Smart Darby Convertible Crib in Coco) that we ultimately ordered online and used 20% off coupons for. This particular bed converts as the baby grows, so it will be in use for years to come. Buy Buy Baby no longer has the crib in stock, but here it is in White and Espresso on Amazon. Toddler Rails are no longer available on Amazon. Rails for conversion to twin bed in Coco.
Mattress
Though we purchased our crib and changing table ourselves, we registered for the mattress, sheets, etc. We selected the Safety 1st Heavenly Dreams White Crib Mattress based on the 4.2 of 5 star reviews and due to the cost. I've noticed via online shopping resource CamelCamelCamel, that the price fluctuates greatly on this mattress. Be sure to sign up for an alert on the price change.
Crib Sheets & Mattress Covers
Regardless of what crib sheets you choose, make sure to get a American Baby Company Waterproof Mattress Pad Cover for underneath. You may want to check out some of the modern-day crib sheets available on Etsy and Instagram too. One of my favorite Etsy stores for crib sheets and blankets is Triangle and Threads.
Blankets
Blankets, nor anything else, can be in the crib with baby prior to one-year of age. You'll learn more about our favorite Swaddle & Sleepsack brands in the Sleep & Monitors section below. We used blankets around the house for tummy time until our little's first birthday when they could be introduced to the crib. Our favorite blankets for tummy time were purchased via our Amazon registry: Luvable Friends Flannel Receiving Blankets, Summer Infant Muslin Blankets, and Just Born Baby Blankets, and also "free" with Kohls Kash. These thicker blankets came in handy in the little's room (on the floor for tummy time), the living room, and in each of our vehicles. Our favorite crib blankets, post 12-months of age, are the IKEA ÄLSKAD baby blanket in gray, the IKEA LEKLYSTEN duvet cover and pillowcase in white paired with the IKEA LEN STJÄRNA crib comforter in white/blue.
Rocker / Glider
I wasn't sold on needing one of those rocker / ottoman combos that a lot of new moms get. Plus, they start at $300 new and go up from there. Instead, I used a hand-me-down from my great-grandmother and bought high-rated and reviewed Greendale Home Fashions Jumbo Deluxe Boxed Rocker Seat Cushions  from Kohl's instead. We sit in this rocker daily to read to the little one and used it often in the beginning for nursing. The cushions have held onto their shape and loft.
Nursing Foot Stool
The KidKraft Adjustable Stool For Nursing was really helpful in keeping my legs up in the air to keep my nursing pillow flat and the baby in a comfortable position on me. It comes in several standard furniture colors. I'm now using it to prop my feet up at work, while we await baby #2.
Changing Table
We stumbled upon a $50 deal on a used changing table, in a similar color to the other furniture in our nursery, and with a single drawer, two shelves, at our local consignment Once-Upon-a-Child store. We made sure to sanitize it once home, otherwise, we agreed this was not something we needed new. Another popular nationwide consignment store for baby products is Kid to Kid. To help organize our changing table, we ordered Delta Children 2 Count Nursery Organizer Bin Set (though the Beige color we got has been discontinued from the manufacturer). Perhaps you'll find another brand you like more.
Changing Pad & Covers
Summer Infant Contoured Changing Pad is the one we registered for, but ultimately scored a deal through Kohl's and ordered it ourselves there. Not only is it an inexpensive pad, but it has received an average of 4.5 of 5 star reviews. We registered for two different changing pad covers, so that when one was in the wash, there would always be another at the ready.
Bassinet
So glad we didn't register for one of these, instead we opted for a friend's (and she said to pass it on again when we're done). Our little one only used it for about two weeks before graduating to a crib. We did, however, order two bassinet sheets that we used one over top of the other to protect the mattress.
Black Out Curtains or Shades
So, there's not really a particular brand that we favored here. My husband already had black out shades in our Master Bedroom that we moved over to the baby's room during our Master Bedroom Makeover project. This is just a reminder to not forget about them. You'll find it much easier to put baby down to sleep / naps in the daytime with black out shades. This goes for anyone's home that your little will be frequenting too.

---
Strollers & Accessories
For your everyday stroller, you'll want to pick something that best works for your needs. Make sure there's plenty of accessible undercarriage storage, even when the seat is reclined. Also, see how easy it is to steer your stroller with one hand, which you may find yourself doing with baby more often than you knew.
Perhaps you'll find that you also enjoy a jogging stroller or a spare umbrella stroller for another vehicle.
Or, if you plan on later family expansion, get a tandem from the get-go. Several brands have attachments to put extra cargo in place of where a future child might sit.
Here are a few of our favorites, along with accessories:
---
Car Seats & Accessories
There are several online resources you can take a look at for guidance here. In Maryland, there's also a program which will guide you through proper installation too. Here are links to a few:
You'll probably find it best to start out with an infant car seat that clips into a base that stays in your vehicle and then also easily transfers and clips into a stroller. The downside here is that you'll need a convertible seat, booster seat, etc. as your child grows. The alternative is an all-in-one seat that transforms and grows along with your child. If you're on a tight budget, check out the options at your local Burlington Baby Depot store. They carry several less expensive brands. Remember: if you have been in a collision, even if the collision does not occur near baby, you'll need to replace the seat. Even the smallest collisions can compromise the seat, without any apparent damage.
Here are some of our favorite car seats and accessories:
---
Chairs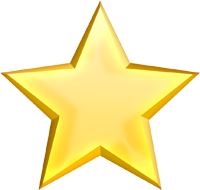 High Chair
If we did it all over again, I think we would still opt for the Fisher-Price Rainforest Healthy Care High Chair. Not only are the seat cover and straps easy to clean, so is the rest of the chair. It's easy to glide across the floor to the table, and comes with a toy attachment to entertain the little one while you're busy in the kitchen. It really was a win-win for us and gender-neutral too.
Booster
Loved our Summer Infant 3-Stage SuperSeat for a booster. I had heard that babies outgrow Bumbo Floor Seats really fast and I didn't want to make that mistake again. The Summer Infant booster SuperSeat is three-stage, so it will grow with your child. It came in handy when we needed an extra "high chair" at our dining room table too.
Activity Center
We opted for a gender-neutral Evenflo ExerSaucer Bounce and Learn in a zoo theme. There are many, many activity centers available – browse and find the one best for you. I also spotted a lot of these at second-hand stores too. They take up a lot of room and are likely the first thing to go once parents are done growing their family.
Seated, Floor Support
I actually learned about the Infantino Prop-A-Pillar Tummy Time & Seated Support with kiddo number two from one of the due date groups I'm in. What's great about this solution is that it transforms to fit multiple early development needs.
Swing
We stumbled upon a Fisher-Price Deluxe Cradle 'n Swing that was about 1/4th its original cost at a local yard sale. You could tell it had been well cared for. Once home, we cleaned it thoroughly and popped in some new rechargeable batteries (see Other section below) and it was good to go. Our swing was where baby was throughout our dinner times, prior to a sitting-upright-in-the-high-chair stage. If you purchase second-hand, just ensure that it still works well first. We got very lucky with our find and it took a big-ticket item off of our registry.
Stationary / Rocker / Bouncer Chairs
We ultimately found it beneficial to have one of these chairs per floor of our house, until our little was able to sit upright. We borrowed two and then picked up a third off of a yard sale. We ultimately had to get one more chair to provide our in-home daycare. The styles we liked best: Fisher Price Infant to Toddler Rocker, which we picked up at our local Burlington Baby Depot for less, and the Fisher-Price Bouncer, the one we picked up second-hand. The Bouncer was in a Rainforest design, with waterfall, but I can no longer seem to find it for sale as a unit online. Perhaps was discontinued by the manufacturer.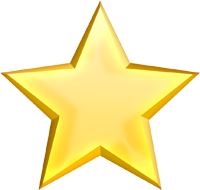 Folding Chair
Literally my favorite-favorite purchase to date has been the Summer Infant Pop N' Sit Portable Booster. We take our little everywhere, to outdoor concerts, to friends' homes, etc. This chair folds down super compact, so it stays in my car at all times. It's so easy to setup and comes with straps to use it as a booster on any regular dining chair.

---
Feeding, Dining, Teething
Nursing Pillow
While many folks I know opt for the Boppy, I have heard it's really not that great for a nursing pillow, but instead a pillow for on-the-floor play with baby. I opted for the My Brest Friend Original Nursing Pillow in design: Fireworks (again, gender neutral). Though I ultimately wasn't able to breastfeed directly (pumped and bottle-fed), this made it easy to support the little while attempting breastfeeding and ultimately feeding from a bottle.
Pacifiers / Binkies
Our favorites were the Philips Avent Soothie Pacifiers (we tended to use these to prevent SIDS during sleep / nap time, and our little would spit them out soon after falling asleep anyway), Philips Avent Contemporary Freeflow Pacifier, and the Wubbanub brand with an animal attached on the end. We never bought them, but you may want to take a look at the Playtex Binky Silicone 6+ Months Pacifier ones too. The real good news is that we got lucky with our first little and she stopped wanting pacifiers all on her own sometime around 6 months.
Pacifier Clips / Leashes / Tethers
Keep baby's pacifier within reach and from landing on public surfaces and floors – uck! – with pacifier clips. We purchased a handful via SnagShout (site that offers coupon codes to use on Amazon products).
Teethers
If you want to go "free" in this category, simply stick a damp washcloth in a ziploc in the refrigerator (not freezer). If you want to get something with a little more substance, here are some recommendations: Munchkin Twisty Figure 8 Teether, a baby Food Feeder can be outfitted with a piece of ice to sooth the gums (but also for early-stage food too), Nuby IcyBite Keys Teether, Nuby Silicone Teethe-eez Teether with Bristles, Appeteethers, and Dr. Brown's Coolees Soothing Teether can go in a ziploc in the freezer and are dishwasher-safe for easy cleaning too. A new addition to our supply, along with our second baby, is the Munch Mitt. Munch Mitt was invented by a mom with BPA and phthalate-free, food-grade silicone and soft, breathable, water-resistant fabric. Since they "fit like a glove" and babies are always sticking their hands in their mouth, it's an easy teething solution.
Pumping Accessories
So, most, if not all, U.S. health insurers will cover an at-home-style pump per live birth. Luckily, between a friend tipping me off not to buy a lot of accessories in this area ahead of the little's arrival and Amazon Prime 2-Day shipping, I was able to hold out to see what I really needed. I ended up with two sets of pump attachments, as we had purchased one set when I rented a pump from our pediatrician's office and then a second when my own pump arrived. I did order extra Medela Breast Milk Collection and Storage Bottles, Medela Quick Clean Breast Pump and Accessory Wipes, Fenugreek Seed Capsules (to help with supply), Lansinoh Breast Milk Storage Bags, Lansinoh Breastfeeding Salve, and Lansinoh Stay Dry Disposable Nursing Pads. Once I neared my return-to-work after 12 weeks of leave, I ordered the Medela Breast Pump Messenger Bag from eBay. I liked the style of the older bag better than the more recent styles. It was easy to pump directly from the bag without having to remove any parts, take it home, and connect it there as well. It also came with a cooler bag with ice pack so I didn't have to put the fresh milk in the work refrigerator. You'll also find that a pumping bra, such as the Medela Easy Expression Hands-Free Bustier, will come in really handy (pun intended) to keep your hands free for all the time you'll be spent hooked up to your pump.
Bottles
A good basic newborn starter set is the Dr. Brown's Original Wide-Neck Bottle Newborn Feeding Set. We ended up adding to our collection of bottles with Philips Avent Natural Baby Bottles too, as I ended up an exclusive pumper for supply issues. We graduated on nipple flow as our little progressed with age: Philips Avent Nipples | Dr. Brown's Nipples.
Hands-Free Bottle Holder
Really, really wish I would have known about The Beebo – Free Hand Baby Bottle Holders when I had my first. Since one hand held baby, and the other a bottle, it made it really hard to do anything else during this time (like, drink water to help my milk supply). I'm definitely getting one of these for kid #2.
Burp Cloths
Our burp cloths were $0.50 each at a garage sale, so we stocked up! These became extra cloths underneath baby's mouth (and tightly tucked under the sides of the mattress) when napping, baby's tushy on the changing table, as well as spare cloths around when there was a mess to clean up. You can find an assortment of brands anywhere you shop for baby products.
Bottle Bag
In addition to the bottle cooler noted below, under the Diapering section below, and the one that came with the Medela Messenger Bag, I also scored a deal on a Packit Freezeable Baby Bottle Bag at Marshall's. The entire bag freezes, so you don't have to add an ice pack or ice directly to it. Packit Bags come in many different sizes and designs.
Food Storage
Once our little had graduated to soft foods at 6 months of age, we pureed much of our own food and froze the food in the OXO Freezer Storage Baby Blocks. Made thawing small quantities really easy. Once thawed, and in use, we would scoop out a meal into a seperate bowl to feed from and not directly from the container – as the baby saliva off of the spoon can break down remaining food. Whatever was left in the bowl would get tossed. And, if we happened to need more in the bowl, we would use that separate spoon again. Remember to label each block well with contents and date frozen, so the older food could always be used first.
Utensils
We picked up a set of Playtex Mealtime Toddler Utensils at our local Babies R Us, but wish we had gone for the gender-neutral Mastrad A52508 Baby Lil' Fork & Spoon instead. The Mastrad set comes with a carrying case, which would have come in very handy since we're on-the-go a lot. We have a set of The First Years Take & Toss Toddler Fork And Spoon Flatware too, which we use more frequently when we're out-and-about and/or when the primary set is in the dishwasher.
Plates
These NUK Gerber Graduates Tri-Suction Plates are great to hold the plate in place on the high chair tray – although eventually your child will learn how to get them back off. Once your little is old enough, you may want to introduce a "fun" dinner plate, such as the Fred DINNER WINNER Kids' Dinner Tray, available in a variety of styles.
Bowls
Like the NUK Plates noted above, the Munchkin Stay Put Suction Bowl, 3 Count, also suction to the baby's high chair. Makes it much easier to keep the bowl in place with their arms flailing about.
Snack Containers
You may want to consider Munchkin 2 Piece Snack Catcher, which allow little hands through to grab snacks, but still provide a bit of spillage coverage too. We also have a couple of OXO Tot Flip-Top Snack Cup we came across at Home Goods on discount. They are good if you are going to hold onto the container and hand your child its contents. They just don't have the spillage coverage of the Munchkin set noted above.
Sippy Cups
We have tried everything known to man. So, what we learned is each child is different and you may have to experiment a bit as you transition your own little to sippy cups. Might be best not to register for them and try out different brands at a year old. A few of our favorites ended up being: really inexpensive The First Years Take & Toss Spill-Proof Straw Cups, Munchkin Miracle 360 Sippy Cup, and CamelBak eddy Kids .4L Water Bottle. The latter also has a design or two that drops below $8/each – you gotta watch out for the deals on those. They were on sale during the 2017 Amazon Prime Day event, so maybe again in future mid-July events.
Water Bottle Spouts for Toddlers
The Parent Units 2 Pack New Sippin' Spout have come in fairly handy on standard-spout water bottles, for our little to use at 12 months and up. They hardly take up any room in a ziploc in your diaper bag.
Dishwasher Basket
The Munchkin Deluxe Dishwasher Basket is a helpful addition to your dishwasher to keep a hold of all the small bottle parts.
Bottle Cleaner
A great device for getting hard-to-reach bottle insides and small parts clean is the OXO Tot Bottle Brush with Nipple Cleaner and Stand.
Drying Rack
Completely not necessary, but helpful none-the-less in air drying all the small bottle parts, is the Boon Drying Rack & Accessories that you can outfit one with.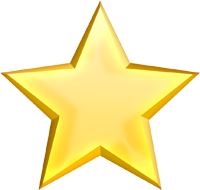 Cleaner
Really wish we had learned about the CleanSmart Nursery & High Chair Cleaner much sooner. It kills 99.9% of germs, leaves no chemical residue, breaks down to simple saline. Kills Flu, Strep, RSV, E.Coli, and more.
Bibs
See the Apparel & Accessories section below.

---
Diapering
Her Diaper Bag
I opted for the JJ Cole Diaper Bag, Changing Clutch (which we use in our diaper bag instead, and put the one that came with our diaper bag in our first-floor changing area), Outdoor Blanket, Bottle Cooler, and a spare Grips Stroller Attachment for the second-most-used stroller, all in design: Citrus Breeze & Graphite. There really are a lot of bags out there to choose from. Find one that meets your style, needs, and would also look good on dad's shoulder occasionally (because it will happen). If you're really attached to using a bag you already own, check out Life in Play's ToteSavvy, which is a drop-in organizer; transforming your bag into a diaper bag.
His Diaper Bag
We initially went back-and-forth a bit over whether or not we really needed two bags. But, it came down to the fact that he would be dropping off at daycare every day, occasionally running errands, and we didn't want him feeling "left out" of the registry. Selfish, we know. He opted for the DadGear Messenger Diaper Bag, in design: Concentric Circles. It's actually worked out quite well, when we all pile into dad's vehicle and I don't need to bring my bag with me (though I often do since I'm more familiar with what's in it and how it's organized. Mine's also a bit quicker to get into, not being a messenger style bag).
Diaper Trash Can
The Ubbi Steel Diaper Pail has worked out great for us. It's available in a multitude of colors, but the basic white suited us best. We ended up getting two, one for the nursery and one for our first-floor changing area. We don't have to buy any special kind of diaper trash bags for these, we use generic tall kitchen trash bags, which have been working out well.
Diaper Bag Bags
We love a roll of Ruffies Color Scents 4 Gallon Trash Bags in each of our diaper bags. Makes disposal of dirty diapers and wipes easier with changes that happen in your vehicle or at events where a trash can is not close by.
Nursery Fresheners
We have one of the Munchkin Arm and Hammer brand sitting on the bottom of each Ubbi Diaper Pail to help knock the smell down.
Diaper Rash Ointment
We took advice from a family member on this one. They had already tried several types, brands and highly recommended the Boudreaux's Butt Paste Diaper Rash Ointment, Maximum Strength that specifically comes in the red box / packaging.
Wipes
On advice from a family member, we went with and stuck with WaterWipes. We recently hopped on a deal at Zulily, if you checked out with Masterpass you saved $10 off every $20 and only had to pay S&H once for the 24-hour period, but could place up to 10 discounted orders. For a box of 540 wipes, they came out to $12.99 each.  (The Amazon link here nets about $0.05/wipe, the Zulily deal $0.024/wipe). We haven't tried the Kirkland Signature brand at Costco just yet, but have considered switching over to them once our supply runs out. Now regarding wipes, if only someone could tell me how to get just one wipe to come out of the package at a time, we'd all be good!
Diapers
We have stuck, nearly exclusively, with Pampers since the outset. Hey, if it ain't broke, don't fix it. We recently purchased the Kirkland Signature brand at Costco, to give a try, but haven't reached that box just yet. A HUGE tip here, that someone told us early on, when you are starting to elongate the nighttime sleeping, go up 1 size in diapers at night. They will absorb more and keep the likelihood that your little will awake from a wet diaper to a minimum. Even today, at 20-months, we are still using 1 size up at night vs. the day.

---
Bath
Infant Bath Tub
Like many other items, we were keen to register for a bathtub that we would get the most life out of, because it would grow along with baby. Once our little's umbilical cord stub fell off and we could start "baths," we were able to use the sling in the Fisher-Price 4-in-1 Sling 'n Seat Tub, Green (Pink). Our little later graduated to the basin. We set this up in the larger tub every time to catch any spill-over. The best part is we were able to conserve water for about the first year or more of baby's life, since we didn't need to fill an entire bathtub. We tend to stick to an every-other-night bath schedule since early on and that's generally worked out pretty well for us.
Over-the-Tub Kneeler
Save your knees from night after night on tile or linoleum/subfloor, with the Aquatopia Deluxe Safety Easy Bath Kneeler, Blue.
Bath Toys
We've collected several sets of toys, but some of our favorites are: Munchkin Ocean Squirts Bath Toys, 4 Pack, Green Toys My First Tugboat, Yellow, Munchkin Gone Fishin' Bath Toy, Munchkin Letters and Numbers Bath Toys, 36 Count, and Munchkin White Hot Safety Bath Ducky.
Shampoo & Lotion
We initially registered for Johnson's Head-to-Toe Baby Wash (Gift Set), and also picked up some Maison Apothecare Sleepy Owl 2-in-1 Baby Wash while at Niagra-on-the-Lake (Canada), but later switched to The Honest Co. Shampoo & Body Wash, since Costco has 2-packs that are a good deal. Although an old plastic cup would do just fine, we like the handled and rubber-soft Munchkin Shampoo Rinser to do the job. Similarly, our favorite post-bath lotions have been: Johnson's Bedtime Lotion (mom's favorite) and Maison Apothecare Sleepy Owl Blue Chamomile Soothing Baby Lotion (dad's favorite). Baby powder is not recommended these days – when you use it, it gets in the air and the baby's respiratory system has to process it.
Towel & Washcloths
There are towels and washcloths aplenty on any registry site you choose. Pick the ones with the best ratings and a design to match your decor.
Grooming Kit
The First Years American Red Cross Baby Healthcare And Grooming Kit gets you started out with the basics, including nail clippers, filers, comb, aspirator, and more.
Toothbrush
We began "brushing" our little's "teeth," well gums, at 6-months of age. We used a Baby Banana Infant Training Toothbrush and exclusively used that for brushing, as I had read reviews if the baby uses it for teething the bristles tend to break off – and I didn't want them getting swallowed. We used this up until 12 months when we took her to her first pediatric dental appointment and graduated to soft bristle toddler toothbrushes. It was easy to clean the Baby Banana in the dishwasher too.
Thermometer
Our pediatrician preferred rectal temperature readings for when the baby was really young. They tend to be the most accurate. So, we registered for the Safety 1st Gentle Read Rectal Thermometer. We later purchased a Kinsa Smart Thermometer, to work with our smart phone, for armpit readings, and a Forehead Digital Thermometer, since it was a deal on the 2017 Amazon Prime Day.
Medicine Dispenser
We don't have one of these, from the makers of the NoseFrida, but the FridaBaby MediFrida is a pacifier-like device that lets your little-little one easily take liquid medicine. I kinda wish we would have had this when our little was under 12 months old, it would have come in real handy.
Step Stools
Our little didn't start walking until 16 months, so it was a while before we needed these. But, now that she's upright, Samsonite Step Stools (that we purchased at a discount at Home Goods) have made using the sink a whole lot easier. Also check out the step stool solutions at IKEA too. They have plenty.

---
Apparel & Accessories
Caps
For keeping your newborn's body heat in, I like the Gerber Unisex-Baby Newborn Caps and L'ovedbaby Unisex Infant Caps.
Mittens
Newborns have little control over their limb movements once they are free and out of the womb. Protect baby's face from getting accidentally scratched with Gerber Baby Newborn Mittens or look for long-sleeve onesies with mittens built in.
Bodysuit / Onesies
We had hit a local yard sale while we were expecting. Though the one we hit was all boy items, and we were having a girl, I filled a grocery bag full of gender-neutral / cotton-white onesies for $10. As your little one is prone to spit up or blow out, you'll be glad to throw out a second-hand onesie that you just can't get clean vs. a precious outfit someone gave you.
For my registry, I really loved the L'ovedbaby Unisex Kimonos for the first few months of baby. Easy to put on, and available in an assortment of colors. This brand was recently on sale during 2017 Amazon Prime Day and likely will be for future ones too.
Also, look for onesies and shirts that open just from the bottom and/or have zippers, to make diaper changes a cinch. Once your babe is big enough, you may find that having separate top and bottom pieces, that don't overlap, are the absolute easiest for changes. And avoid like the plague, the adorable baby rompers at GAP Factory outlet, as they do not have a bottom opening – you have to pull the whole thing off to change your baby!
Bibs
Some brands and styles you may want to check out would be, for cloth: Matimati and green sprouts; for plastic: green sprouts. Once our little was eating solid foods, we found it best to put a cloth bib on and then a plastic over top of it. That way if anything did get under the plastic one, there would still be another layer of protection. We also are not at all fans of bibs that have velcro attachments. Two reasons: they are a pain in the washing machine (you have to put them in a separate lingerie mesh bag to keep them from sticking to everything) and they are way too easy for our now 20-month-old to pull off (when she's not quite done eating yet).
Closet Organization
My two favorites here are the Baby Buddy Size-It Closet Organizers and Delta Children Kids Velvet Hangers.
Sunglasses
Love the Babiators babies and kids sunglass brand. 100% UV protection, durable / flexible (virtually indestructible) and come with a 100% lost or stolen replacement guarantee.
Etsy Finds
One of my absolute favorite Etsy finds were these The Lillie Pad Cabbage Patch Doll crocheted hats in sizes and colors that you choose for your little girl. What an adorable gift idea. Pick the age/size that the little will be in the colder months of the year.
For handmade hairbands and accessories, Miss Phoebe Lane.
Bitty and Boho has a wide variety of really cute designed, unisex onesies available on their Etsy shop.
For girls fringed leggings, check out Knot Sew Photogenic.
Bonus Apparel Tip
While this isn't really something to "register for," I want to tip you off that a lot of (girls) pants have elastic resizers inside. I didn't know for the longest time what those little buttons were inside, but when I found out I was thrilled to maximize the time to use bottoms with this feature!

---
Sleep & Monitors
Swaddles
Our favorites were the Summer Infant SwaddleMes in various stages, moving onto HALO SleepSack Cotton Wearable Blankets once she was able to roll over. With kiddo number two we also invested in a Baby Merlin's Magic Sleepsuit, as he outgrew the smaller-sized SwaddleMes but wasn't quite ready for the wearable blankets just yet, at the rave review from several of the new moms in my due date group. There is now a connection between swaddling and SIDS, so please follow the guidelines recommended by The American Academy of Pediatrics (AAP) for swaddling.
Monitors
We purchased two monitors, one was closed-circuit (Infant Optics DXR-8 Video Baby Monitor with Interchangeable Optical Lens), and another with wifi capabilities (NestCam), to share with extended family on a unique URL. Just remember, if you purchase any wifi-capable baby monitor, to please change the default password! Because the second monitor was for "fun" (not required), we didn't put that on our registry.
Mister
We already had a warm air mister at home, so we really only needed the cool air mister for the little's room in the Summer months. Boy did we use it, with our little's ongoing congestion and sinus issues too. We opted for the "Pig" Crane Adorable Ultrasonic Cool Mist Humidifier. Find one that is in the theme for your little's nursery. Also, be sure to clean it out often to prevent mold / mildew.
Soothers
There were a couple that we ended up with, all still in use today at 20-months-old. Two gender-neutral soothers are fixed to the crib, and the third serves as an on-the-go soother during travel. These are the: Fisher-Price Rainforest Peek-a-Boo Soother, Waterfall, the Carter's Jungle Collection Musical Mobile, and the Fisher-Price Soothe & Glow Seahorse. Though we don't own it, the Baby Einstein Sea Dreams Soother is another favorite of mine as well. It was a difficult decision between the two push-button crib soothers, but we stuck with a Rainforest theme for most of our items.
Sound Machine
We use an iHome docking station we already had on hand and an old iPhone matched with a free womb sounds app.

---
Safety
Outlet Covers
We purchased a "safety set" at Babies R Us when our little became mobile. The kit included Safety 1st Plug Protectors, and so that's what we've used.
Cabinet Locks
We have tried different styles of latches and honestly our favorite are a pain to use (because you need two hands and often the reason you're going into a cabinet is that you have something to put away in one hand): Sliding Cabinet Locks For Child Safety, however we know they are the safest – and that's what really matters.
Door Knob Covers
We use the Munchkin Door Knob Covers, however there are times that it can be easily knocked off our egg-shaped door handles. The little one hasn't done this just yet, but I think they work a little better on round door knobs.
Door Deadbolt Covers
Once we're at a height-point that we need this, we'll be installing a Safety 1st Secure Mount Deadbolt Lock.
Oven Knob Covers
We purchased the Safety 1st Clear View Stove Knob Covers, since our stove top control knobs for our gas burners are located in the front of the unit and easy to reach by little ones.
Safety Gates
I recently developed an entire blog post dedicated specifically to these space-saving retractable baby gates, as well as how to install them without damaging your stairwell banister. Summer Infant Retractable Gates are less expensive today than what we paid in early 2016. They were also a 2017 Amazon Prime Day Lightning Deal (and perhaps will be for future Prime Day events).

---
Play & Education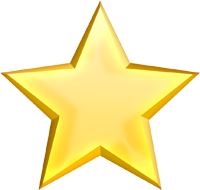 "Baby" American Sign Language (ASL)
Teaching sign language early was of huge important to us. We wanted to make sure our little had a way to communicate with us before verbal communication was solid. We loved the Baby Signing Time DVD Collection, and watch at least one episode per week. It's been really helpful for us to learn and memorize the signs too, as the songs are catchy and easy to remember.
Toy Tethers / Leashes
Secure-A-Toy and Jeep Linkables were our favorite products for tethering toys to car seats, strollers, etc.
Gym & Accessories
Our little one only really used the gym until she was able to roll over on her own, and from then on wasn't really interested in the gym. So glad we opted for one we found at a garage sale nearby and it easily goes in the washing machine. The only drawback was that it didn't come with any of the attachment toys, so we put a couple on our registry: Playgro Baby Pull Toy, Flapping Wings Groovy Mover Unicorn, Tiny Love Smarts Wind Chime Clip on Toy, Baby Giraffe, Lamaze Captain Calamari, and Baby Einstein Sing & Play Songbirds (no longer for purchase new online, though second-hand on eBay). Another option is the IKEA LEKA baby gym. Be sure to check out the baby goods at IKEA before you start adding too many goods to your registry. They really do have a good deal on many items that won't be used ultra long.
Security Blanket
These security "blankets" most often come with an animal sewn in and/or ribbon along the outside. Select the one that matches your decor or theme.
Walker
We purchased the Vtech Sit to Stand Learning Walker in a gender-neutral color once our little was sitting upright, for a floor activity center, and later her first walker.
Door Jumper
The Baby Einstein Sea & Discovery Door Jumper was our choice here. We really thought we would use this a lot more when we traveled, but it was sporadic that we wanted to lug the oddly-shaped contraption in the car with us. We used it occassionally in our own home. Why? Our standard-height door frames were too narrow and when this spins around she would bump her head/face into the wall. Our wider opening door frames were too high off the ground for this to work right. You can probably opt to go without one of these.
Ride-On
We initially purchased the Little People Lil' Princess Ride-On, because it was the lowest-price-point ride-on on Amazon at the time. We later discovered her love for the Disney's Planes Fire & Rescue Dusty Ride-On by Kiddieland at a playdate and found one on sale at Kohl's for a holiday gift.
Soft Books
Check out Lamaze Captain Calamari's Treasure Hunt and Lamaze Peek-A-Boo Forest for soft books that have crinkle-sound tabs or mirrors within.
Additional Educational Toys
We registered for the Baby Einstein Octoplush, which has stayed near our little's nursery changing table since she was born. Additionally, friends who visited our baby in the first few months of life brought us a LeapFrog My Discovery House, which has been a huge hit from then through now. (There is also a LeapFrog Sing and Play Farm version too).
Play Area Fencing
Luckily we had friends whose boy was out of the baby stage and they were putting their home on the market. They wanted stuff gone. We ended up scoring 8 panels of play area fencing.

---
Swimming
Exposing our little to swimming was of utmost importance to us – we started at 5-months-old with Waterbabies acclimation classes. We repeated the class again at 14-months. Both times were  just before the outdoor pool season would get underway in our area. Knowing this was important to us, we registered for and/or purchased a few things I would recommend: SwimWays Baby Spring Float Sun Canopy (which I really wish we had done gender neutral) and Bummis Swimmis Cloth Diapers. Also, be sure to check out the swim diapers topic on Lucie's List – which is where we did a lot of our research and with the pool you plan to go to (many have strict swim diaper requirements). Also, two tips: we recommend two-piece swim suits while your little is in swim diapers – it was a pain to change her in a one-piece, even as cute as they looked. And, we used a disposable Little Swimmers diaper as a liner and the Bummis on top of the disposable for double-protection to keep any potential potty accidents out of the pool. The velcro on the Bummis has made it super-easy to grow along with our child. Don't forget a wide-brim sun hat (that can easily get wet) for your little too. A good suggestion is the Floppy Tops Ultra Compact Reversible Sun and Rain Hat (multiple color options available).

---
On-the-Go
Playard
Our Pack 'n Play has come in handy for staying at hotels and condos, as well as for our house guests with little ones. Comes in assorted styles and colors. Don't need to get one with a ton of accessories, as you'll rarely use those. We also stumbled upon a good deal on a "mini" Pack 'n Play (Graco Travel Lite) at a local yard sale that we have used daily for two years. It started out as a first-floor bassinet for naps and later a convenient first-floor changing area. Don't forget a "mattress" cover and sheets for your Playards: Full-Size | Mini.
Car Baby Bottle Warmer
The Munchkin Travel Car Baby Bottle Warmer has come in so handy on road trips, and when I'm out-and-about taking her to doctor appointments, or for mom to get exercise and walk the mall.
Carriers & Accessories
We opted for two styles: one that was a soft fabric without a frame and another like a backpack for long walks, with a frame. Since the one without a frame folds up really small, it stays in my vehicle round-the-clock.
Shopping Cart & Restaurant High Chair Covers
We registered for, and have been using at least once per week (grocery shopping) since she's been sitting upright, the Infantino Compact Cart Cover in a gender-neutral color. It stays in my vehicle, except for when we've needed it on an outing in my husband's vehicle. When the Crocnfrog 2-in-1 Shopping Cart Cover | High Chair Cover for Baby recently went on sale for the 2017 Amazon Prime Day, I quickly nabbed one up for my husband to keep in his car. I actually think I like the style of his slightly better. Both have a built-in carrying case (that turn into a pocket behind seated baby) with handles.
Restaurant Place Mats
Once our little graduated from soft foods to pick-me-up-style foods, we found it was easier to put the food directly on the table instead of (what's often) a breakable plate at restaurants. In comes great temporary, sticky-edged placemats: Neat Solutions Neat-Ware Table Topper, 120 Count (approximately $0.29/each)  & Disney Pooh Table Topper Disposable Stick-in-Place Placemats, 100-count (approximately $0.38/each). Both double as educational place mats. We always keep a handful in our diaper bag since they come folded up real tiny.

---
Other
Rechargeable Batteries & Station
Since we opted to buy several items at a local yard sale, which required batteries (Infant Swing, Graco Travel Lite, Bouncer, Soother, etc.), to reduce the items on our registry, we registered for rechargeable batteries and charging stations instead. These have been a huge cost saver for us.
SunLabz Smart Rechargeable Battery Charger: AA/AAA, C/D (some products not currently available on Amazon)
SunLabz Rechargeable Batteries: AA, C, D (some products not currently available on Amazon)
Inkless Hand & Footprint Pad
I was so glad to have stumbled upon Pearhead Newborn Baby Handprint or Footprint Clean-Touch Ink Pad. Not only did I get a handprint of my own to frame and have at my desk at work, but I also stamped the grandparent's Valentine's Day cards as a keepsake. They were absolutely no mess and I was able to reuse a single sheet a couple of times. Note: do this when baby is sleeping, as you'll have to apply a little pressure to their hand.
Growth Chart Decals
If you, or someone you know, is into DIY projects, consider a custom-made growth chart decal kit from Little Acorns by Ro on Etsy. You can read all about our own growth chart project, and see finished photos.
---
Social Follow and Share
New blog post up: Comprehensive #BabyRegistry Guide! There's also a limited-time giveaway on the Instagram profile, also @savingamyblog 🙂 pic.twitter.com/ulAIMVPr69

— Saving Amy (@savingamyblog) July 22, 2017
Saving Amy is a participant in the Amazon Services LLC Associates Program, an affiliate advertising program designed to provide a means for sites to earn advertising fees by advertising and linking to amazon.com.