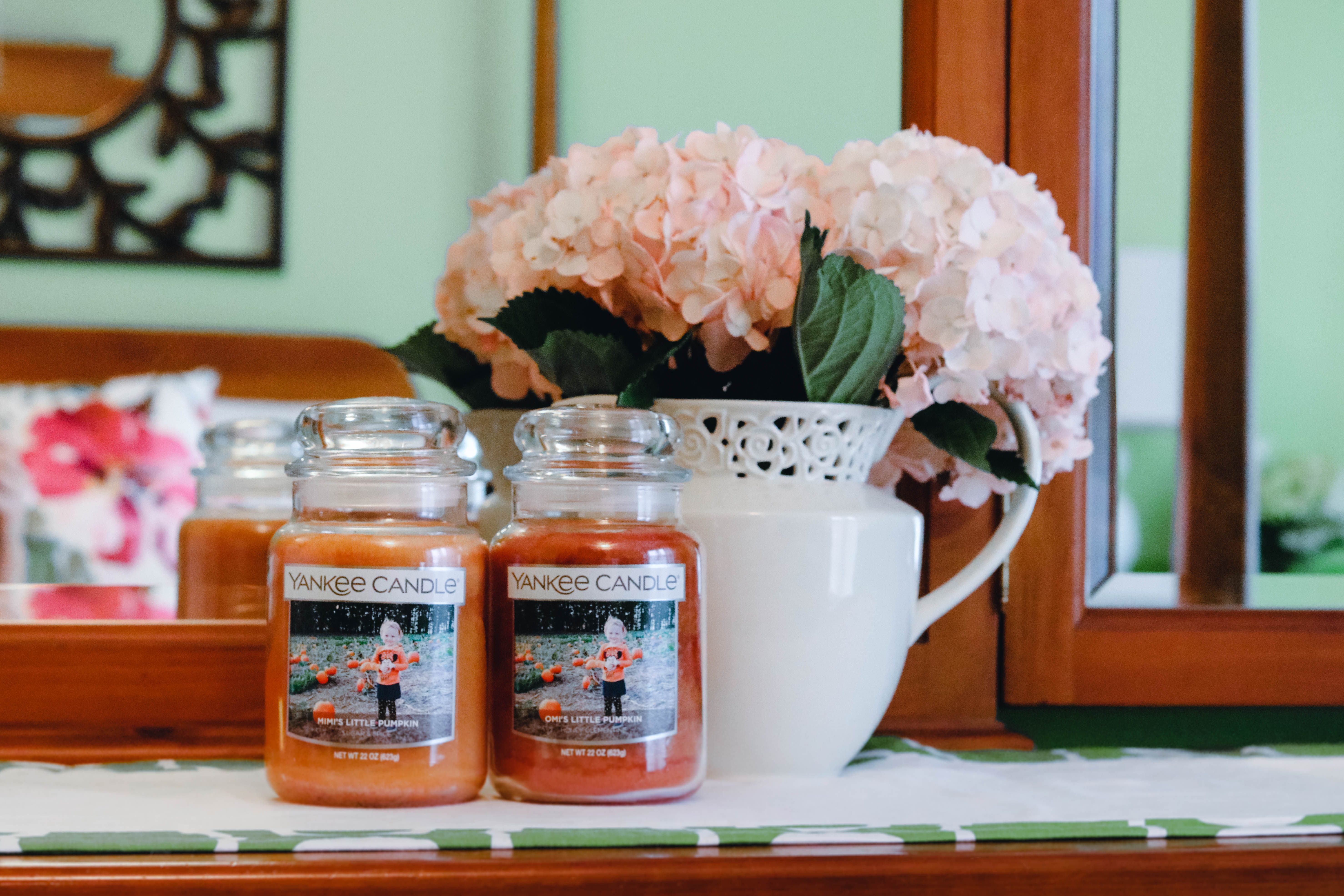 Personalized Yankee Candles Make a Great Gift
2017 Information About Ordering Personalized Candles in the Retail Store
If you have previously read my information below about ordering a personalized Yankee Candle, you'll want to know that I peeked inside my local retail store to inquire regarding the window display about what scents you could personalize "in store." The associate said you could personalize any scent of your choosing, so long as it was a Large Jar or Large Tumbler. They were on sale for 2 for $36 and running a special that personalization was just $1 per candle (down from the normal price of $5). So, my husband and I each picked out a candle for our little one's grandmothers and sent a photo from my Google Photos album to the store via email. They used relatively the same online software that I had used below in mid-2016, in order to crop, resize, and put text on the photo. We had the stickers printed out on the spot, in store and placed on the back side (now the front side) of the candles. For $19/each, we had a great holiday gift for grandmothers.
2016 Information About Ordering Personalized Candles Online
You can order as few as one custom Yankee Candle to give as a gift.  Great ideas for wedding favors, wedding attendant thank yous, wedding or baby shower favors, birthday gifts, Mother's Day, corporate thank yous, daycare, teacher, and bus driver thank yous, Christmas gifts, home buyer thank you, and so much more!  Gosh, if you really wanted to, you could pop the question with one.
Custom candles are available in four sizes.
There are two dozen fragrances currently available for customization.




For best results, upload a high-resolution photograph or scan of your child's artwork.  You'll also get to come up with a name for your candle too.
2016 pricing follows.*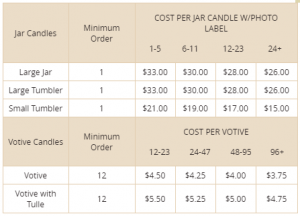 Shipping either to yourself or direct to the recipient starts at $9.99.*  Sales tax is applicable in most states.  Check Yankee Candle's web site to find out guaranteed ship by dates.
My total came out to $44.51 for a Large Tumbler with the lowest-cost shipping and Maryland sales tax.  I really think my baby's grandmother is going to love her Mother's Day Gift in Vanilla Cupcake.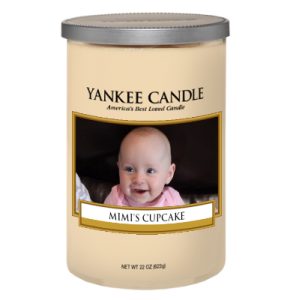 *Check YankeeCandle.com for the most up-to-date pricing on their products.
Many of the Yankee Candle fragarence names are Trademarked or Registered names.