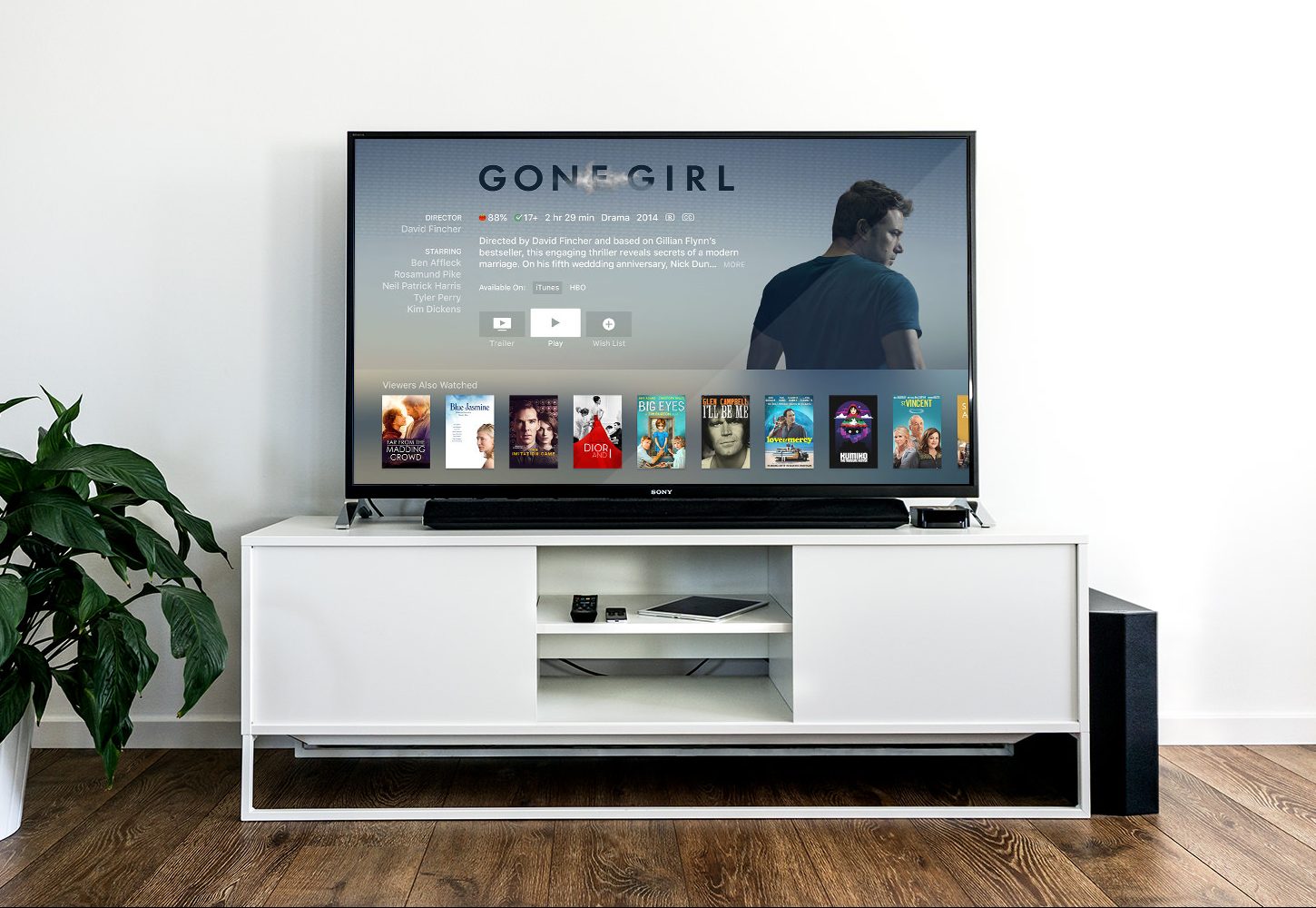 Author:

Amy Lynn

Posted:

October 12, 2016

Tags:

Amazon Prime, Cable TV, Chromecast, Cut the Cord, Cutting the Cord, Fire TV, HDTV, Hulu, Netflix, Plex, Roku, Sling TV, Smart TV, Streaming Media, Traditional TV
Cut the Cord: Ditch Your Traditional Cable TV Service
We hate monthly bills. Period. They will eat your wallet alive.  We especially hate "bill creep."  When bills slowly "creep up" in expense over time.
After creating a master budget of all of our income and all of our regular expenses, when we moved in together, it was apparent to us that we had to cut one of our largest and growing monthly bills.  That was our traditional telephone & television bill.
Shortcut Menu:
Like most people, my husband, Eric, and I were stuck with only two choices of Central Maryland monopoly providers for cable TV and high-speed Internet. And, with that, limited to the choices of pre-packaged and often excessive TV channel lineups, which came with regular price hikes.  Before getting married, my husband had gone with Verizon Fios, as far back as 2008. The initial pre-package deal, including up to 75/75 Mbps Internet, was $99/month for the first year, but here in 2016, was now at $127.99/month for the TV & Internet bundle out of contract, plus additional $31.95/month for equipment, $15.38/month for "Fees & Other Charges," and $3.22/month in Maryland state sales tax.  This current total was $178.54/month or $2,142.48/year for TV and Internet. Considering we consistently watch about a dozen or so channels, we were paying for an additional 250+ channels which we certainly didn't need. That was certainly money we wanted back in our pockets, and so began the exploration of other alternatives.
One of which was going back into a two-year contract, which would lock us into the provider when perhaps better options would come along within that timeframe or we would just be back at square one all over again in twenty-four months.
Another appealing alternative, with the many modern ways for getting television into one's home, was to cut cable TV entirely. That meant harnessing the free over-the-air HD channels via antenna and supplement with streaming choices that best covered the channels we watch.
To stream television, we knew we still needed high-speed Internet.  After comparing the up and down speeds of the options available in our market, which were to become uber critical to us to get the content we needed over the line to feed our multitude of devices, and the price point of each, Eric was able to negotiate a deal with Verizon Fios that included: a free wifi router (normally $199), up to 100/100* Mbps up/down connection rates, for $59.99/month first year, $69.99/month second year, unlimited, no throttle, no taxes and fees.
*This is based on our needs and not necessary for everyone, make sure to assess and plan for you network needs and see what is available in your local area.
Final tally on this measure:
Savings: $118.55/month or $1422.6/year (less a total of $120 year two) back in our pockets.
Eric originally had home telephone service as part of that $99/month Verizon Fios pre-package plan that I mentioned earlier. We actually cut that out in 2014, saving $19.24/month from our plan. And, yes, that was in addition to the $178.54/month bill.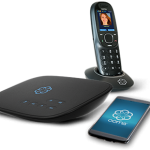 But, we didn't want to go without a home phone entirely. We still wanted the luxury of picking up a home phone to place calls anywhere in our house, even when our mobile phone might not have been accessible. We had heard from the Clark Howard on-demand radio show podcasts about Ooma. Ooma has consistently ranked the number one home phone service in Consumer Reports for the past few years and is a VoIP (Voice Over IP) service (runs over the Internet).
There is an upfront hardware charge for the Ooma device around $99 – $130 (Ooma on Amazon at $98.78).  The hardware plugs into your router/switch at home and the phone cable can hook into the homes existing phone splitter for disbursement to uses with the standard home phones you already have in place, or wireless handsets only needing power (not access to a phone jack) can be placed conveniently around the house.
You don't need too much technical know-how to setup Ooma, there is a video available on their web site to walk you through getting started. You can even port your existing phone number over to the Ooma service. When you later relocate homes, simply take your Ooma device with you and your number moves with you too.
The biggest benefit: there is no monthly fee for Ooma, rather you just pay your local taxes.  In our case, our total monthly "bill" equates to $5.95.  They do have additional services, like digital voicemail and call forwarding for an optional $9.99/month, which we did not opt into.
We've now had Ooma in place for two years and we're reaping the savings. Customer service, when needed, has been great and the service is solid.
Final tally on this measure:
Savings: $13.29/month or $159.48/year back in our pockets.
Over-the-Air High-Definition Television (Free TV)
Before deciding to use an HDTV antenna to receive most of your local broadcasts check the AnntennaWeb.org site to find a listing of what is available in your local area and the channel distance availability which will help you to determine the best antenna for you.  A 60-mile roof-mounted antenna was what we determined would suffice for our home. TVFool.com will also help you determine what type of antenna you may need based on your geographic location as well.
If you live near a major airport and/or live in an area prone to heavy storms, this may not be ideal for you.  We live within 4 miles of a major international airport and occasionally our signal becomes weak, but it doesn't bother us that much.  There are often multiple channels broadcasting the same show, so we try another channel when the reception gets bad.
HDTV Antenna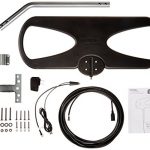 There are numerous types of antenna that are good for receiving HDTV signals and you don't have to spend an arm and a leg for them.  Mohu and AmazonBasics are the two we ended up narrowing down our choices to. We opted for the AmazonBasics Amplified Indoor/Outdoor 60 Mile Range TV Antenna, after sifting through the product reviews and weighing the pricing.  This product is a complete kit including 30ft of coax, amplifier, and mounting hardware.  The only additional thing that needed to be purchased was a grounding mount/block and some grounding wire.
HDTV Antenna Mounting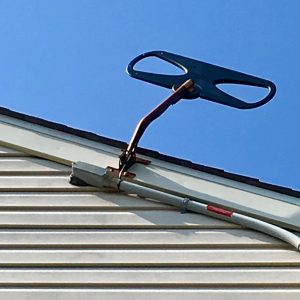 Once the antenna arrived, two days after ordering it with Amazon Prime, we chose to mount the antenna on the side molding at the roof line, we did not want the antenna directly on shingles.  We were thinking about mounting the antenna in the attic but were hesitant due to solar panels above, which may or may not impede reception.  The attic option also seemed to be a more complicated installation. Pro Tip: if you're residence won't allow you to mount an antenna to your roof, consider a window-cling HDTV antenna instead (Mohu option).
My husband was originally thinking to install the antenna to the roof himself, but I wasn't the biggest fan of him climbing a ladder two stories to our pitched roof line and working up there. Just not something he's familiar with and wasn't worth the risk. We both took to an online search and came up empty-handed. Amazon Home Services didn't seem to offer HDTV antenna installs and any antenna install companies we talked to refused to install our pre-purchased antenna and instead tried to sell us on their own (rather expensive) options. Next, we looked for similar services via Amazon Home Services that offered custom projects, like security camera install, and contacted a few with details of what we were looking for. A local security camera and network cabling installer, Chateau Ridge Home Services (Terry Ho) of Baltimore, picked up our inquiry. Ultimately, it took less than an hour for our HDTV antenna to be installed, including the grounding. Though we supplied the HDTV antenna kit, Chateau provided the smaller parts to keep the cable secured and routed properly, along the exterior of our home. Granted this set us back $250, it was well worth it due to the heights.
The final step was connecting the exterior cable from the new grounding block to the house grounding rod (preventing lightning strikes / surges from damaging devices connected in home), to the existing coax cable that entered the house.
Internet Service Provider Exterior Utility Box
During this process, we also had Verizon, our high-speed Internet provider, fix a poor install issue circa 2008, by taking one of the two Cat5e cables entering the home from phone service to dedicate to networking. This would plug into their fiber converter, which they also had to replace after discovering it was faulty. Up until this was resolved, Verizon had been using the coax connection. We realized we needed to address this step after researching why our up/down Internet speeds were not as great as they should have been. This also allowed us to skip using Verizon's own networking equipment and simplified cabling.
You can use an online free service like SpeedTest.net to test your up/down speed, just be careful to not click on anything other than the test button. We recommended that you use a third-party test site vs. your own Internet provider's test tool.
Residential Interior
The exterior to interior cables go to a interior distribution panel in our utility room, where a whole-house splitter has additional cables connected to distribute throughout the house.  This allowed us to use the existing infrastructure.  There was one addition of an inline amplifier (provided by the antenna kit) which amplified the radio frequency (RF) signal, added at the input of the distribution panel, but this is an optional piece.
Final tally on this measure:
Cost: $345.54 one-time for equipment and install.
Supplementing with Streaming Services
In order to stream television, you will need to have devices connected to the home Internet. Whether that be your personal computer, laptop, tablet, smartphone, smart TV, DVR (digital video recorder), or any number of TV/receiver plug-in streaming devices available on the market today.  Streaming is entirely optional and is primarily to supplement with the specific content you need, not available over-the-air for free from regional networks.
This was an important step for us because there were a handful of television channels that we knew we would not get over-the-air. This included, but was not limited to: HGTV, Travel Channel, national news, content for kids, FXX's The League show (which we later discovered was not renewed), and our local MLB feed for the Baltimore Orioles.
We already had $99/year Amazon Prime, primarily for free 2-day shipping, which gave us access to the Amazon Instant Video library, likewise for Netflix's $9.99/month streaming, providing access to recently aired shows and movies. We're generally playing catch up on whatever the most recent hit television series is, so it is not ultra important that we get these live. We do like to watch FXX network's The League, and do pay extra to get those shows as soon as they are available on Amazon, perhaps totalling around $24/year.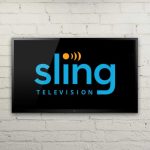 Next it was on to figuring out HGTV, Travel Channel, national news and content for kids. We ultimately went with a $20/month package from Sling TV that included all of these options. At the time we signed up, they also included a complimentary Roku 2 (which we'll review under devices). We also supplement this with YouTube Kids for additional kids content, though we don't pay for any of the hundreds of premium "channels" available there, we just adhere to the free content.
The Baltimore Orioles we no longer get, and instead only game-time live texts regarding key plays. MLB.TV blacks out the local region that a team airs in to force your hand into getting cable. We couldn't justify the expense for one type of content. See "Related" article below, so you can learn more about the blackouts.
We have not opted into Hulu, as we have not found that to be an ideal fit for us. It may be one you might want to consider for your needs though. Same goes for the many premium options available from each individual network…just not something we have the need for at this time. Check out the following related articles to help you through your streaming service choice(s).
Related:
Final tally on these measures:
Cost: $40.24/month, (or $31.99/month not including Amazon Prime, which we are using primarily for free 2-day shipping).
Most devices listed below will require an HDMI port on your TV and/or connect through your audio tuner system. Be sure to check out the specifications as well as the capabilities of the equipment you already own before you buy.
Devices that support Over The Air (OTA) tuners while providing Digital Video Recorder (DVR) capabilities: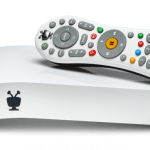 TiVo Bolt or Roamio
Records 4 to 6 channels simultaneously, respectively
Stream shows recorded on the Bolt or Roamio to other household TVs using TiVo Mini
Annual or monthly subscription fee
Feature-rich functionality
Digital media streaming applications available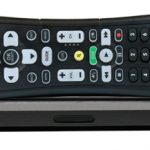 Channel Master DVR Plus
Has no monthly subscription fee
Digital media streaming applications available
Devices strictly for streaming digital content: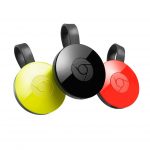 Google Chromecast
Controlled from your household device and respective applications; it's the only way to operate Chromecast, as the device itself has no control buttons or applications on it
Small-sized device, fits in the palm of your hand, easy to travel with you
Inexpensive, one-time fee to purchase device; no subscription fee
USB-powered with television HDMI port
Amazon Fire TV / Fire TV Stick
Fire TV Stick is very similar to Chromecast but has user interface and remote

Small-sized device, fits in the palm of your hand, easy to travel with you
USB-powered with television HDMI port
Has applications pre-loaded

Fire TV is a more feature-rich solutions with faster speed and higher quality output

Medium-sized device
Has applications and games pre-loaded
About 2.5x the cost of Fire TV Stick
Multiple device options, from stick-sized (similar to Chromecast and Fire TV Stick) to more robust and powerful streaming media boxes
Roku offers a line of televisions with Roku software built-in
Feature-rich with pre-loaded applications and the ability to add additional later
Smart TVs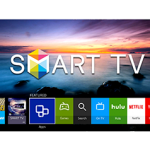 Of course, you could skip the step of additional external television streaming devices, and go with a new smart TV. Smart TVs have the major streaming apps built in, like Netflix, Amazon, Plex, Hulu, and more. Smart TVs may have a limited selection of applications available to choose from. And, keep in mind, you won't be able to "unplug" and take your devices with you wherever you roam.
Our Device Setup
We have a TiVo Bolt and TiVo Mini as our primary digital streaming devices and DVR. This setup accommodates streaming to the two most often used televisions in our household. On our third most often used television, we have a Roku 2, their mid-range device. (Due to the competitive nature of Google vs. Amazon, the Roku sits outside of the feud and allows for installation of apps including Amazon, Sling, Hulu, etc.) We also have a Chromecast for ease of pushing video or radio content from our smartphones and tablets to the nearest television.
Universal remote device: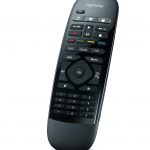 Logitech Harmony
Entirely optional to the main topic at hand, but we like the simplicity of the Harmony remote on our primary TVs, so we thought we'd give it a mention. The Harmony communicates over the household wifi, with radio frequencies (RF), Bluetooth (BT), and infrared (IR) signals, which allows multiple device remote controls to be consolidated into just one. Additionally, operate your TV and devices via your smartphone, so when your child hides your primary remote, you still have access to your shows (so long as they didn't hide your phone too).
Note that all of these devices require household wifi connectivity. We are assuming that a wifi router is provided to you by your cable Internet provider. If not, you can purchase a wifi access point (wireless switching) or router of your choosing.
Final tally on this measure:
Cost: $232.40 TiVo Bolt (including $180/year service free for the first year); $112.94 TiVo Mini; Roku 2 was free, included with our Sling TV subscription; $35 for a Chromecast device; $35.99 for a Fire TV Stick; one-time owned device fees, that we can later resell used. Once you take out the kickbacks, this totalled $236.33 in flat-fee device costs.
(Optional) Home Media Center / Digital Storage
In an effort to simplify the physical items in our home, we opted to move our own DVDs and Blu-ray discs onto a home media center (server). We held onto the discs themselves, once we moved them to our LAN (local area network), but purged all of the boxes via recycling. In order to handle the processing of this data and storage, we opted for a used DELL server from eBay, running CentOS 6.7 (Linux OS). It was important to us that the server could handle transcoding and be rack-mountable.  Note that you could also run MS Windows OS if a Linux OS is not your forte.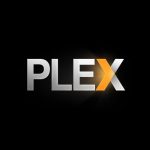 Once the server was in place, open-source Plex media streaming software with built-in player was installed. To copy (or "rip," as it's called) DVDs and or Blu-ray discs you will also need another software that can perform this task and produce a video file.  We use HandBreak, as it is very feature rich and provides a lot of control over the process, though it is not necessarily the most intuitive (takes understanding of how discs are setup and how to change video quality settings, formats, etc.) The good news is, there are plenty of online instructions and support available on how to setup and configure Plex. Use your favorite search engine to research and find the specific information you need to set it up.
The Plex application is available for smartphones, tablets, personal computers and laptops, though it may have a one-time charge to use on mobile. Additionally, you can visit the Plex TV web site, login and launch the web-enabled application to stream your content off-site.  If you want to take Plex to the next level, there are also premium subscription-based and lifetime services that allow you to use the Plex application on all devices without paying a per-device fee and provide additional capabilities (like parental controls). The benefit of the streaming off-site is that you can watch your owned content regardless of where you are, so long as you have an Internet connection.
If you are looking to implement your own home media center digital storage, you'll want to take some time researching your available options for hardware, operating system, and software to determine what best meets your needs.
There is an optional PlexPass lifetime and/or subscription pricing model available for Plex, which will allow for multiple smart devices to connect without per-license application fees. Also includes premium features.
Another newer option here, is that Amazon and Plex are offering cloud-hosted movie storage too. Plex Cloud uses Amazon Drive and requires an invite to participate at this time. This will cut out the cost of the one-time cost server, however you may end up paying more in the long run in monthly cloud hosting costs. Weigh your options here.
Final tally on this measure:
Cost: $450 estimate for the used server; $4/device Plex application fee. The server, being owned, can be resold to recoup some of the cost at a later date. It also has storage space to host local backup files and other content.
Social Follow and Share
New post on my blog: Cut the Cord: Alternative Solutions for Ditching Cable TV https://t.co/SzdFOe3xxv

— Saving Amy (@savingamyblog) October 17, 2016
Saving Amy is a participant in the Amazon Services LLC Associates Program, an affiliate advertising program designed to provide a means for sites to earn advertising fees by advertising and linking to amazon.com.