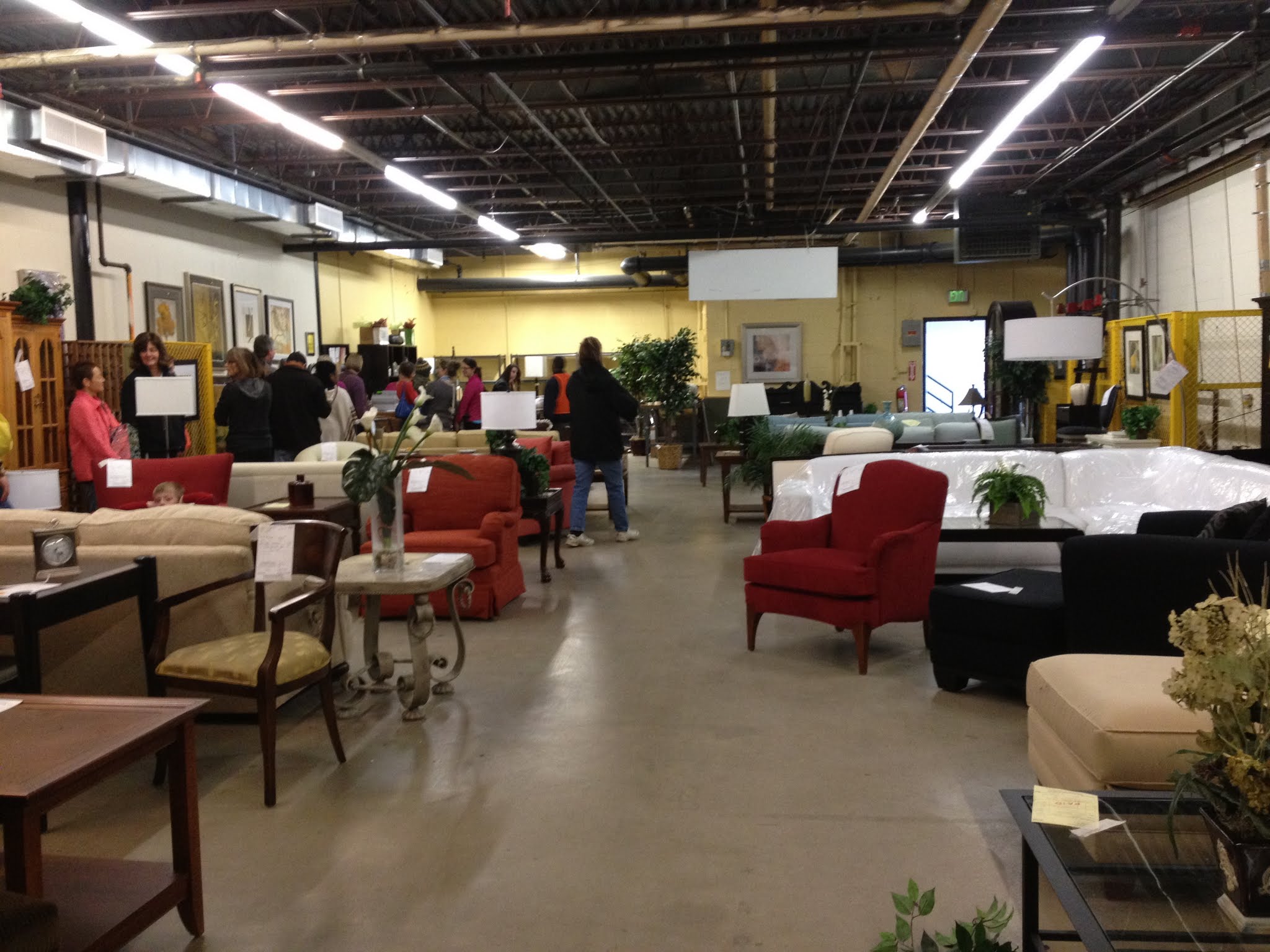 Visit Model Home Interiors Clearance Center for Big Furniture Savings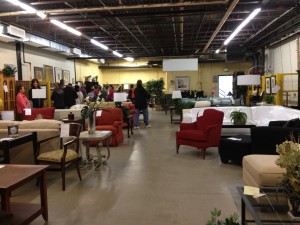 Over the summer, when I was returning to my street from a Friday evening neighborhood jog, my friendly neighbor Tina told me about this awesome furniture discount place over in Elkridge that she had been to that morning.  I can remember in my head, "Discount?!?" and my attention definitely was honed in.  You see, I rarely buy anything without using some kind of coupon or getting something for a real deal.  So, I joined their email list and waited on it until I finally had a Friday that worked.
The place, Model Home Interiors Clearance Center (MHI CC), on Rt. 1 just north of the intersection with MD-175 in Elkridge, Maryland.
All of the furniture has been in model homes…so not slept on, rarely sat on, or maybe just accent pieces to make a house feel more "homey."  It's next-to-new and definitely very beautiful pieces. Every week, there's something new. Depending on the style of the model home(s) cleared out the previous week, some Fridays you will find luxury-style pieces and others, items from IKEA or Pier 1 Imports. Once they make their return to MHI, they often end up in the Clearance Center deep discounted to the public.
Every Friday morning (except holidays and holiday weekends), and ONLY on Fridays, at 8am the doors open (and stay open until 3 pm) that day.  You have up through the following Thursday to return to pick up any large items that you may have purchased on the previous Friday.  The line begins building around 7:30am for those looking for particular pieces of furniture.  Pro Tip: If it's your first time, show up 9am-3pm to bypass the mad rush when the doors open, though you'll give up the opportunity to nab the most prime pieces. It's a great way to familiarize yourself with the buying process or find items passed over when you can more easily spot them in the thinner crowd. Also note that a second wave tends to come at lunchtime, so if you plan to go around that time, try 11:30am instead.
The larger pieces have a price sheet on them.  If you want to buy, stand by it and flag down one of the workers on the floor (they typically have brightly colored vests on) and they will hand you what you need to pay at the counter and mark the item as "Sold."  The smaller accent items you can just take to the counter on your own.
MHI CC has dining room furniture, bed headboards, mattresses, dressers, side tables, coffee tables, kids furniture, couches, chairs, wall art, office furniture, shelves, display cabinets, bars and stools, bar-height tables, plants (the kind that don't need watering), skeeball machines, pool tables, outdoor furniture, and more. Every week it's different, and so the more often you return, the more great items you will find. Pro Tip: Pairs of lamps, sectionals, bedroom sets seem to go really early…so when you're shopping for these, then go early before the doors open.
Consider getting on their email list, as they send about one email a month.  The emails will tip you off on the current specials, like 25% off your purchase if you spend $500 or more (which is easy to do if you buy a couch, let's say).  Sometimes even another 50% off a certain line of items that they're really trying to move out of there.
Make time for this.  It's a must see.
Note: MHI tends to be closed the Friday preceding long holiday weekends (Memorial Day, July 4th, Labor Day, Christmas, New Year's, etc.) Join their email list to get alerted to closure dates.
Related:
Saving Amy is a participant in the Amazon Services LLC Associates Program, an affiliate advertising program designed to provide a means for sites to earn advertising fees by advertising and linking to amazon.com.