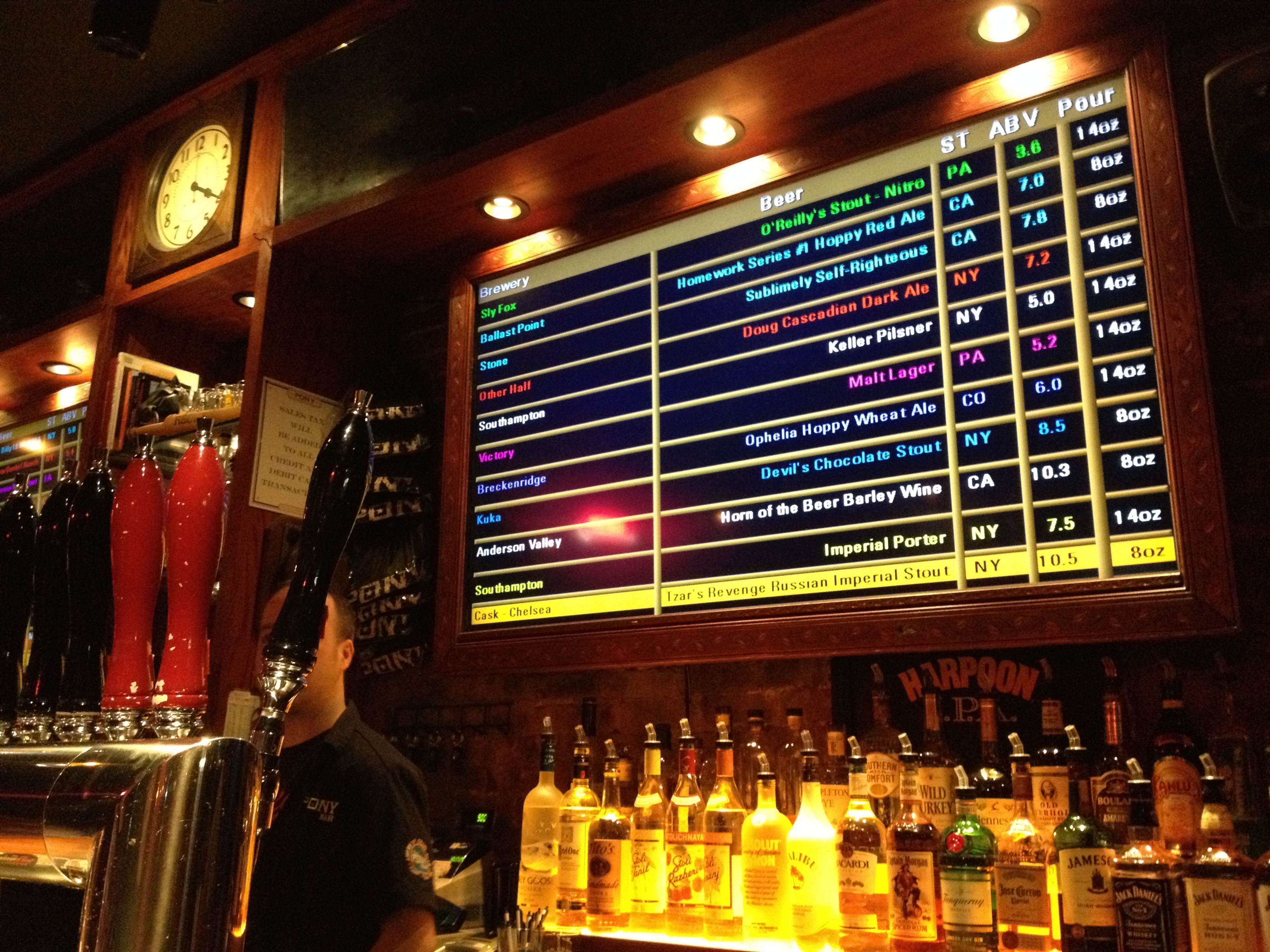 Visit to The Pony Bar in New York, N.Y.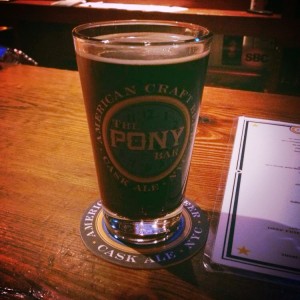 I like to think it all "started" on November 8, 2010, but it really began December 18, 2012.  That was the day that my now fiance joined Untappd and prepared to wage a badge war.  First with me, and later against his roommate.  But, really…I was on there two years earlier.  That must count for … something?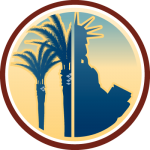 So, over the last year, the two boys have dueled on who can out-badge the other.  And, when I came up to NYC for my birthday in November 2013 with my fiance, he was actually banned from earning the "Founder's Hangout" badge (a badge you can only get by visiting the hangout locations for the founders of the Untappd app).  Why?  Maybe because his roommate didn't think it was fair when it's only available in two far-away-from-home geographic locations in the U.S.?  Or, maybe because the "NYC beer tour trip" they dream of will someday become a reality?  I don't know.  But, the ban was not placed on me.  I mean, I introduced them both to the Untappd app world, after all.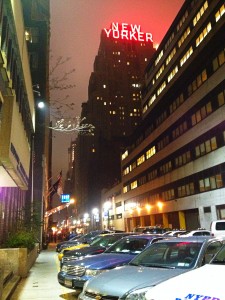 So, on my second trip to NYC for work in the past three months, I decided I was having a beer and dinner at The Pony Bar in Hell's Kitchen.  (And, no it's not the kind of bar that you would think the name might allude to, though there is nothing wrong with those kind of bars.  I just had an itch for a craft beer bar).  I figured a 0.7-mi walk from my hotel couldn't hurt.  And, I came prepared with comfy shoes.  After the work-day was over, say around 8 pm, I ventured out onto the battered streets to check out this renowned craft beer bar.  And, I also learned just how close the location was to the hotel I stayed at back in November (the Yotel).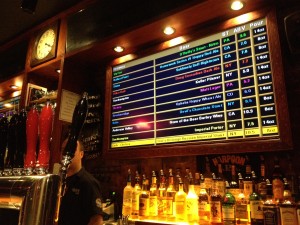 About a 20-minute walk later, I arrived safe and sound.  I was surprised to find the bar was rather small in size, and every stool taken at 8:30~ on a Wednesday night.  So, I skimmed the beer list (20 on tap, including one nitro + two casks as well) and kept an eye on the stools.  The next empty one had my name on it.  Feeling a little meek amongst all the strangers and conversations, I quickly ordered the first thing that I know I had never had.  It is my intention (since I watched Beer Wars the night it premiered after all) to continue exploring the world of craft beer and try not to replicate when I'm presented with so many new options.  What did I get?  An Abita.  From Louisiana.  In NYC.  O.M.G.  So, Abita as a brewery is on my top ten list.  It's a staple.  It's one of my go-to breweries.  It's also one of the many brewery tours that I've been on.  And, one of the best ones at that.  Self-serve tastings and a really short tour that encompassed the same thing every other craft brewery highlights on their tours.
I got the Macchiato Espresso Stout (6% ABV).  It was good.  Maybe because I hiked so far on concrete to get to it.  Maybe because it earned me the badges of all Untappd badges.  The "Founder's Hangouts" badge.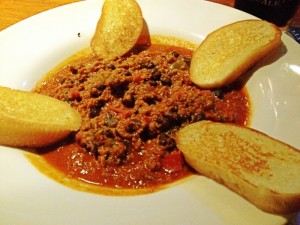 I also ordered up some of the delicious-sounding turkey and black bean chili, only after I confirmed with the bartender that it was not "too spicy."  And, I can confirm…it was mighty delicious.
I sat.  I observed.  The bartenders are extremely well-versed on their beer knowledge.  The place is a hangout spot.  A hangout spot for friends.  Squeezed in between two pairs at the bar, I didn't get to mingle with the locals as I would have hoped.  Advice: go with a friend.  Words With Friends will only get you so far.  And, all the Untappd log shows is the people also checking in, which you'll never spot in the dark bar.
Only having been to NYC a few times in my lifetime, I have always found myself a little intimidated by the city.  I'm definitely no Carrie Bradshaw.  I mean, anyone with a fear of walking across access-hatch sidewalk cover plates, could never live in a hustling, bustling city like New York.  But, here I was alone.  Really alone.  Me and my beer.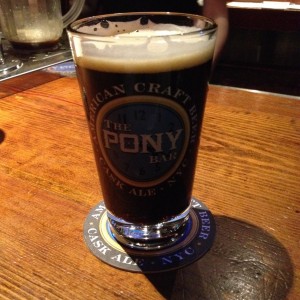 The beer made a great first impression and I rated it 5 bottlecaps.  And, so did number two, Undertow Dunkel Rauch by Barrier Brewing Company of NY.  So, yes, I did swing for the comeback with an honest-to-goodness NY beer.  They made great companions for the evening.  I could say no wrongs.
So, here I am.  One more badge to boot.  I gotta say, "come and get it boys."  The Pony Bar awaits you.