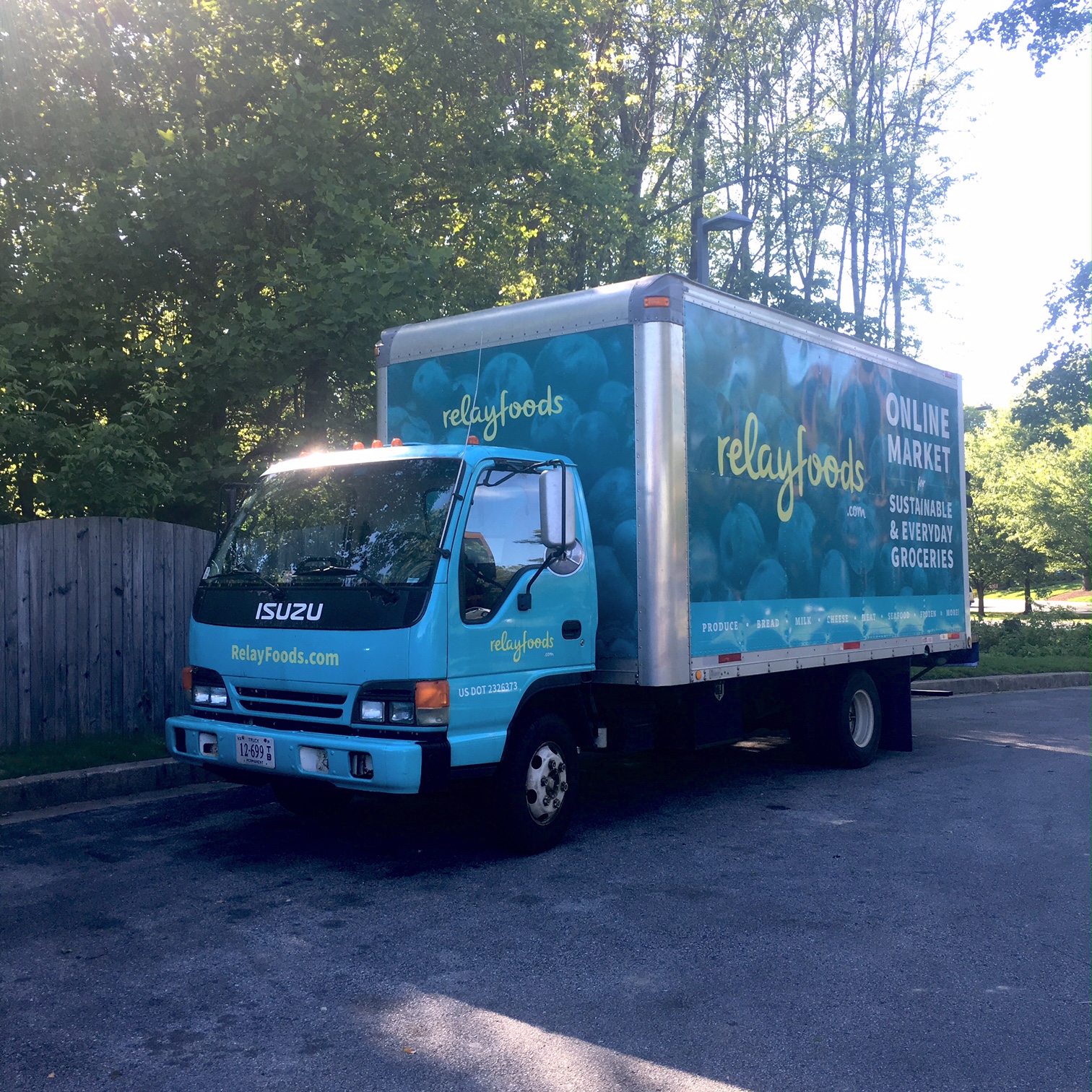 Local Farm to My Table; $20 Off Your First RelayFoods.com Order
It's been a couple of years actually since I've been to a Columbia TechBreakfast (free Meetup event in tech hubs nationwide), however I made it to the May one this month.  The TechBreakfast is usually a handful of quick non-PowerPoint presentations and/or demos by area up-and-coming technology companies.  As they say, no "death by PowerPoint" at these gatherings.  This month, one of the presenters was a representative from an online natural grocer: RelayFoods.com (Relay).
She went over how to order on the Relay site.  But this isn't like other online grocers, and therefore I think it was pretty cool she spotlighted a few unique features of the site.
Ultimately, Relay intrigued me.  I had never heard of it.  Then again, I don't live in an urban area.  But, it was enough for me to give it a try.  Let me review why.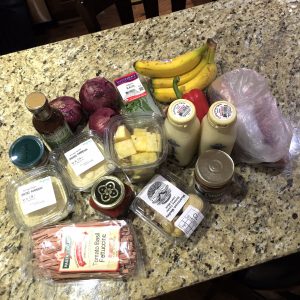 Shop Local & This Week's Specials
Relay sources its products from local farmers and then buys them in bulk to pass the savings onto its local customers to support sustainability.  In instances where they may not have items and/or items may not be seasonal, they supplement with natural and organic products that you would find at your local natural foods store.  You can menu-select to view local goods only or seasonal items on special, if you prefer.
Shop Recipes & Refill Orders
What I really like about Relay is the "recipes."  Unlike the food prep sites like Blue Apron and Hello Fresh, that have a very narrow list of meal choices for a given week, Relay actually lets you shop from hundreds of its recipes, adding new ones every week.  Is there a recipe that you'd like to try?  Just click "Add to Cart" and all the ingredients are automatically added to your cart for you.  And, then you can adjust the quantity that you'd like to prepare.  Perhaps you're having guests over this week or you just want to cook for two, you can move the quantity up and down per meal.  If you're reordering a recipe you've ordered in the past, and have leftover ingredients, you can alter your cart and delete the items you don't need again.  You also aren't forced into any subscription plan, though you can get Refill savings for items that you want to repeat weekly (say, eggs, for instance).
Special Diet
If you have a food allergy or special dietary restriction, say you're gluten free or vegan, you can also select these options from the Relay menu to restrict the goods to just what works for you.
So, I found an online coupon for $20 my first order and added three recipes to my cart for two people each, to give this a whirl.  It was so easy.  In the checkout process, I decided to pick up my order so I didn't have to pay for additional shipping and handling.  The order process lets you select from several convenient pickup locations throughout the week.  Alternatively, you can have your goods delivered in reusable tubs to your door.  Once a delivery is made, you can leave out the tubs for pickup the next time you plan to have a delivery.  Reducing waste is one of their key goals.  As a matter of fact, I don't even think I saw a place on the online recipes to easily print them out.  I know this may be an annoyance for some, but I like that its not easy to waste paper.  I mean, nearly everyone has a smart phone or tablet or laptop device at the ready these days.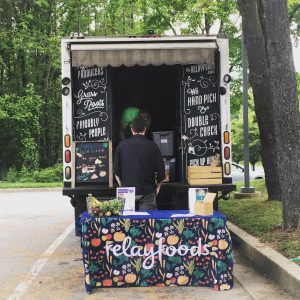 Then, this company went out of its way to communicate with me.  Call it over-communication, but I loved it.  I got emails as my order was fulfilled, a reminder about my scheduled pickup, an email when the delivery truck was running about 30 minutes behind schedule, and an email recapping my recipes in it.  Way to go Relay!
So, today, my order was waiting for me for pickup between 3-7pm about 15 minutes from home.  I went to get it.  I was immediately behind another customer who had just picked up their goods.  The delivery driver was beyond nice.  He went over the process with me, even went so far as to explaining that Monday's tend to be their busiest days, fulfilling all their orders out of their D.C. warehouse and making deliveries from Ashburn, VA up to Columbia, MD.  He started to move my goods from the tubs to paper bags and that's when I ran back over to my car to get my weekly grocery reusable bags. (I really do make an effort to reuse these every Sunday when grocery shopping with my family).  Once my order was bagged in my ChicoBags, he put a voluminous paper bag and basket full of overage produce in front of me and told me to take some items from the bag / basket if I wanted them.  I found a set of ripe bananas.  Who doesn't love free food?  Did I mention how nice this guy was?
So, here we are making our first of the three meals.  I'll be sure to update this post with photos as they are made throughout the week.  Here's what I picked:
Grilled Teriyaki Pork with Pineapple: LOVED!

Creamy Red Pepper and Tomato Basil Pasta: DELICIOUS!

Creamy Chicken and Mushroom Medley: YUMMY!

[Update: June 3, 2016]
We ordered from Relay Foods again!  Recipe method again.  Here's more photos.
Hemp Heart Stuffed Artichokes: We paired them alongside leftover Manwich sandwiches. 🙂

Tostones Burrito Bowl: extremely filling!

Mexican Lasagna: definitely on the "let's do this one again" list!

Ordered a third time!  Can you tell we're loving this?  Here are more photos and recipe names.
Bison Stuffed Zucchini: tasted really good and was healthy too.

Asparagus, Scallion, and Leek Quiche

Chicken Verde Soup

[End of Update]
Click any one of the prepared meal photos to view a larger version.
My absolute favorite thing about this whole process?  That it made making dinner way easy for this new mom.  I mean, I was able to park my car right next to the delivery truck and leave the air conditioning running for my napping little one, while I picked up and loaded up my groceries.  Not only did I not have to unload my little one into the stroller, I didn't have to deal with fussiness inside a grocery store (and I'm sure for you moms of older children, the nagging for stuff they just don't need).
If you're interested in giving RelayFoods.com a go, here's $20 off your first order. Relayed from yours truly.  Enjoy!