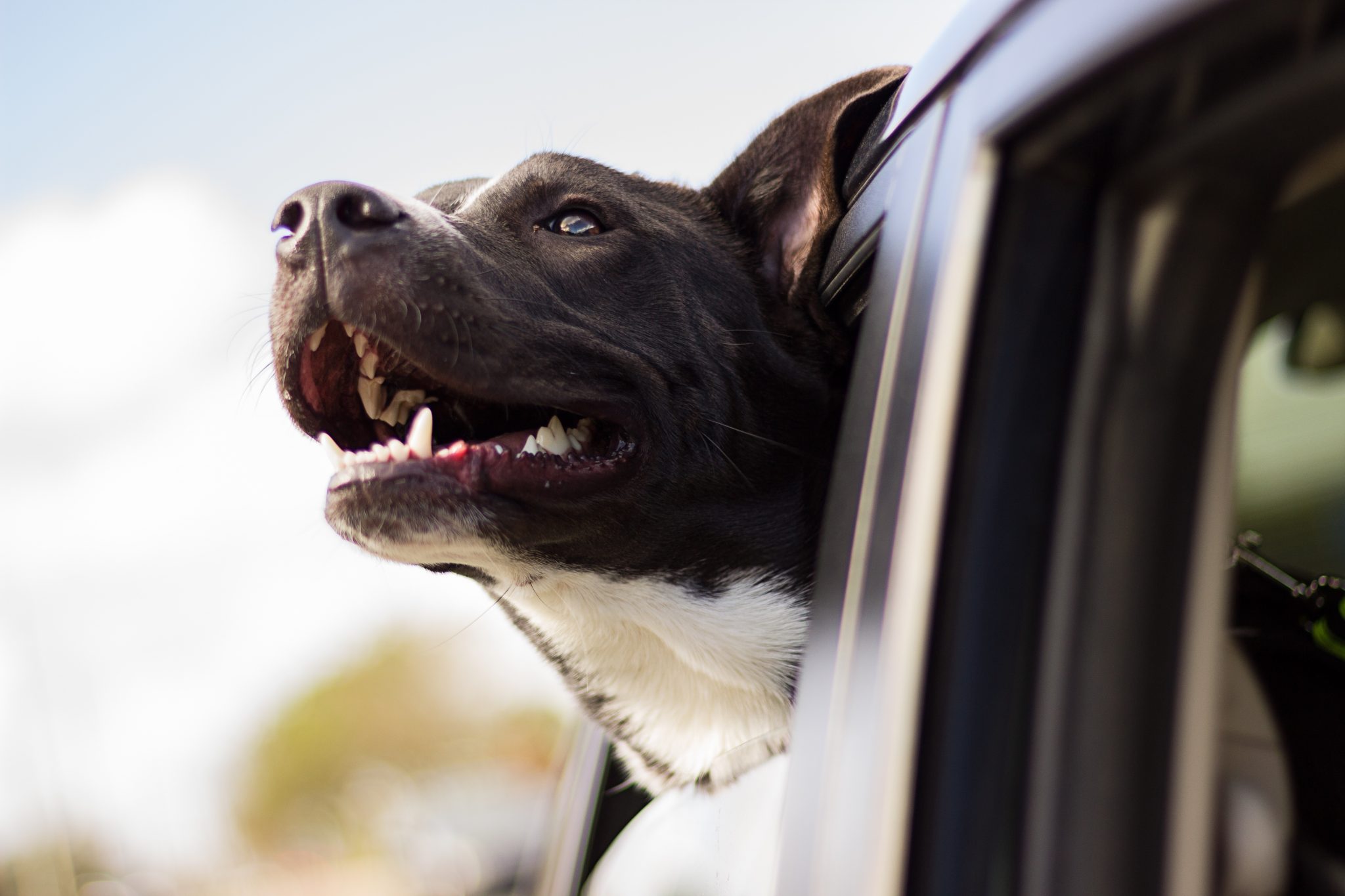 Traveling & Pets: Where to Stay
So you're interested in traveling with your fluffy, four-legged friend, right? With the mounting costs of boarding / sitting, who wouldn't be?  To help you plan, here's a list of resources that think ahead about your needs.

Hotels
BringFido.com – search the database for dog-friendly hotels, restaurants, and more; just change the dropdown setting to the left of the search box.
Expedia – has a specific search for pet-friendly hotels.
Home Rentals
AirBnB – once you start your location search and are fed into the general list of properties, click the drop down at the top for "More Filters" and under the "House Rules" subhead you'll see a box to check for "Pets Allowed" which will narrow in your search.
HomeAway / VRBO – on the homepage search form, you'll see a field for Guest information. Click on this to toggle the Pets to "on" to hone in your searches to properties which will accommodate.
Air Travel
Pet Airways – charter a jet for you and your pooch to ride in the cabin, together…not in cargo
Pet Sitting
Is taking your pooch along for the ride too much for you? Check out these resources for nationwide boarding / sitting:
Camp BowWow – With 130+ locations around the U.S., if you're in a metro area, you're bound to find one not ultra far from you.
PetSitter.com – connect with pet sitters in your geographic area
PetSmart PetsHotel – select dog or cat to see starting-at pricing. Clicking the "Book a Reservation" button will take you to a zip code search to find your nearest location to proceed.
Rover.com – search for pet sitters who live near you. Let the site handle the financial aspects of the arrangement. Inquire whether a particular sitter is bonded, licensed, certified before booking. ($20 off your first Rover.com booking with my link)
Stay – currently serving the BWI (Baltimore-Washington International Airport) market only, but worth a mention for anyone traveling to this D.C.-area airport.
Your Local Veterinary Office – they may offer boarding. Inquire directly to find out.
Other
PetFriendlyTravel.com – a review of pet friendly vacation rentals, hotels and motels, beaches, campgrounds, restaurants and bars, airports, shopping malls, dog parks and much more.
PetFriendlyRestaurants.com – go out for a bite or drink and bring your pooch along with you at these identified, pet friendly locations
Cheapism: The 25 Best Cities (U.S.) to Travel With Your Dog – RewardExpert ranked 53 U.S. cities for their pet-friendliness. Here's the top 25.
Regardless of which route you go, make sure you have all of your furbaby's vaccinations up-to-date, including kennel cough (Bordetella) as many pet resorts will require it. Some will require a trial day too, to see how well your dog socializes…take advantage of this well in advance of your trip, in the event you need to make backup arrangements.
Social Follow and Share
Don't leave your #furbaby home when you #travel! Not with this travel & pets guide: https://t.co/sX2Fi7UHKU New on blog. #dogtravel

— Saving Amy (@savingamyblog) May 25, 2017
Saving Amy is a participant in the Amazon Services LLC Associates Program, an affiliate advertising program designed to provide a means for sites to earn advertising fees by advertising and linking to amazon.com.