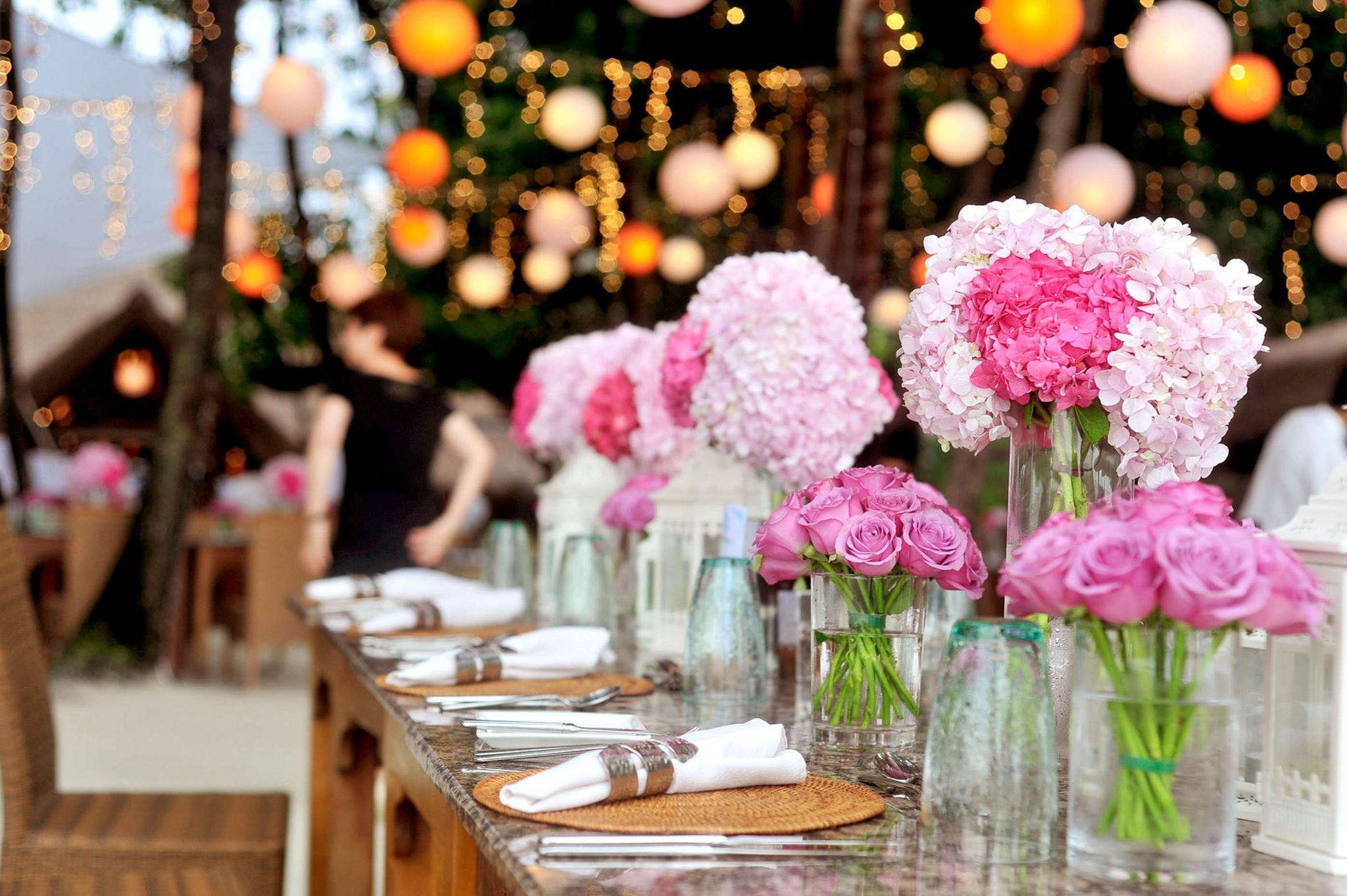 Budget Wedding Tips Guide & Bonus: Some Things You Haven't Even Thought About
Just remember, EVERYTHING beyond the license is OPTIONAL!
Here you'll find my evolving tips and tricks for planning your budget wedding:
Budget Ideas
Overall
Do yourself a favor and pick up the most recent edition of the Bridal Bargains paperback book.
Pick one or two key elements of the wedding you want to splurge on (i.e., just two: venue, food, photography, music). Have the rest be on a strict budget.
Limit your wedding party size, as well as your guest list. Destination weddings are popular for keeping the affair intimate.
Consider a day of the week other than Saturday, especially for destination weddings. Not only will all of your vendor fees be less than that of a Saturday, but you'll have your pick of the litter with vendors too.
Seek vendor discounts on their social media pages.
Alcohol
Buy your champagne around the end of the year. Not only will many stores be sampling varieties to try, but may also be offering case discounts.
Find out if your alcohol distributor will buy back unopened goods following the event.
Ceremony
If you want live ceremony music, consider reaching out to your local art institute to inquire about string instrument students who play on the weekends for spare cash.
Florist
Find a wedding floral designer that works out of home. You won't have near the cost with the lessened overhead.
Using flowers in season will help with your budget too.
Inquire about "rented plants" for centerpieces.
Gown
Don't buy your wedding gown brand new. Seek local consignment shops or rentals.
Jewelry
Don't buy your jewelry from a nationally-recognized jeweler. You'll get less for your money, because of the advertising overhead that they must cover. Instead, look for your local, well-rated jeweler through local "best of" lists. Also, don't get talked into a gimmicky "maintenance plan," it's just another way for the jeweler to get an upsell out of you.
Consider rings from Etsy or a reputable online jeweler. My now husband preferred the look of Damascus Steel, which he tried on at a local jeweler. We ended up getting a similar band for about half-price on Etsy, from StonebrookJewelry. We also bought my rings from FayCullen.com and I have not had any issues with them, despite the mixed reviews. Again, we paid about half of what they appraised for. I had my engagement band resized by a local, well-rated jeweler. By then we knew my exact size to place the order for the matching band.
Reception
Borrow reusable elements from recent friends' weddings or seek local, wedding consignment groups on Facebook.
IKEA! IKEA has a great selection of items that could be used for centerpieces, table number sign frames, as well as both faux and living plants.
If you're into DIY, limit how much you take on. DIY isn't always necessarily less expensive, but it will add a personal touch to your day. Make sure to look up the current 20% off single item coupons for Michael's Arts & Crafts or Joann Fabric stores if you frequent either.
Don't have a traditional reception. Following our ceremony, we opted for an informal build-your-own-taco dinner and rented an old school bus to drive our guests around our destination location town – to four local bars, like a pub crawl. We didn't need a DJ. And, honestly, renting the old school bus company was rather inexpensive.
Have a daytime affair. Guests won't be expecting the dancing and alcohol consumption that seems to come with an evening event. So, you might be able to forgo your DJ this way.
Stationary
If you are having an outdoor wedding, consider creating fans out of your programs, so they double in use.
Check out the selection of invitations from Costco Photo Center.
Venue
Consider a non-traditional venue.
Find out if your venue has any items that you can repurpose and use on your special day.
Select a venue that doesn't obligate you to a particular caterer or alcohol distributor.
Other Wedding Things You Haven't Thought About, But Will Now…
Overall
Don't sweat the small stuff. Something is bound to not get executed exactly as you had planned on your wedding day. No one else but you is going to notice. Just roll with it and enjoy your day.
Make a detailed list of what items get placed where and when that you can hand off to your day-of coordinator.
One of our mottos for our wedding day was the "KISS" phrase. Keep It Simple Stupid. This helped make difficult decisions much easier, by always going with the simplest solution!
Catering
Make sure you include snack plates when you place your catering order, for both the bridal and groom parties while getting ready. Last thing you want to do is not eat all day!
Ceremony
When it's time to put the rings on, only push them up to the knuckle. For some reason, hands swell during wedding ceremonies, and it can get rather embarrassing when it looks like the ring doesn't fit. Once you have completed your vows, finish pushing the ring on the remainder of the way.
Favors
Give something practical, that can be used or consumed and not another thing that will "collect dust." Or make a donation to a favorite charity and leave a note card on the table that you have done so in their honor. Your guests will thank you.
Hair & Makeup
Ladies, if you do an updo, please don't have strands of hair hang down to your right side…your guests will have difficulty seeing your face during the ceremony. If there's any chance for a breeze during the ceremony, you may want part or all of your hair up.
Ask your makeup artist, during the trial run, which brand and color lipstick they are using. This way you can buy your own extra stick to have on you once the event begins and they are long gone with their supplies.
Honeymoon
If you plan to take one immediately, make sure to book airfare, etc. under the bride's maiden name. If she plans on changing her name, it'll be a couple of weeks before that goes through.
Jewelry
Don't forget to insure your new jewelry! Contact the company who you have your homeowners or renter's insurance through.
Consider getting your diamond ring mapped or serial number engraved, in case it's ever lost or stolen.
Photos
Devise, and promote in advance to your guests, your unique wedding day hashtag. This will help you find your photos on social media easier.
Supply blank, prelabeled & prenumbered blank discs (with addressed & prepostaged envelopes) for guests to burn and return their photos to you.
Based on your personal beliefs, you may want to consider getting formal / posed photos out of the way prior to the start of the ceremony. This will free you up to mingle with your guests immediately following the ceremony.
Reception
Make sure the venue has a seating chart or knows which table to number which.
Create a supplies basket for the ladies room (full of feminine products, hairspray, bobby pins, etc.)
Rehearsal
Hold rehearsals at the same exact time as your ceremony, the day or two prior. This will help you notice things effected by the positioning of the sun, etc.
Related:
Have more tips? Add them in the comments below! The more, the merrier!
Social Follow and Share
I put together a quick hit list of #BudgetWedding planning ideas. It'll be evolving as I think of more too! https://t.co/jnRYzKkNbd #Bride

— Saving Amy (@savingamyblog) July 13, 2017
Saving Amy is a participant in the Amazon Services LLC Associates Program, an affiliate advertising program designed to provide a means for sites to earn advertising fees by advertising and linking to amazon.com.