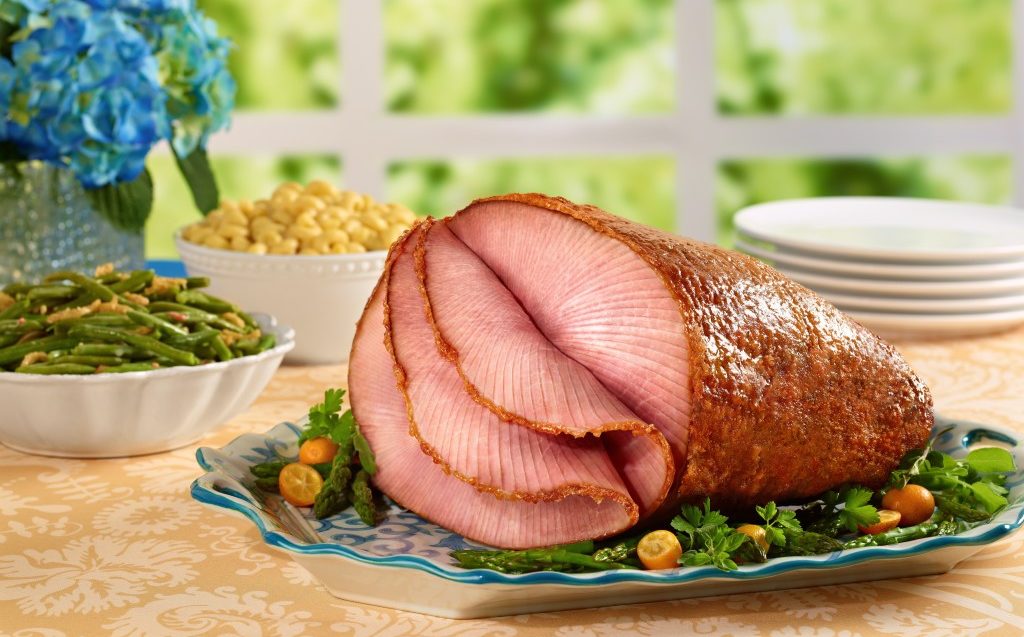 Save on Your Easter Honeybaked Ham
On a recent trip to the Costco Arundel Mills, Hanover, Maryland location I discovered they carried $100 Honeybaked Ham gift cards (two $50 cards, which would also make great employee gifts). On a return trip, with the intention to purchase, I discovered they were only $69.99. An immediate 30% savings.
After scouring the web for current offers, I came across two pages on the Honeybaked Ham web site, which I printed out to have in my back pocket. Both pages feature coupons good through April 15, 2017. However, in the fine print, you'll see that they are only accepted at participating locations. Worth a gamble anyway. I printed out both the $8 off $45 coupon, as well as the $3-5 off certain meat purchase coupons.
I placed my online order in order to pickup on Friday, April 14, in hopes to avoid some of the Saturday crowd. The anticipated order is approximated to be $50.95 to $72.93, based on the weight of the ham, though also includes two $8.99 side dishes. So, right off the top, the 30% savings will make the new realized cost between $35.67 and $51.05.  Assuming I'm able to apply the highest coupon, $8 off $45, the final realized cost will be $27.67 and $43.05. A total realized savings of between $23.28 and $29.88.
Though I surely will have gift cards left over, Honeybaked Ham makes great boxed lunches, that I will be able to use during the work week at any time throughout the year.
Hope your local Costco Warehouse sells HBH gift cards and that you are able to use one of the many coupons too.  Good luck and happy Easter!
Related: