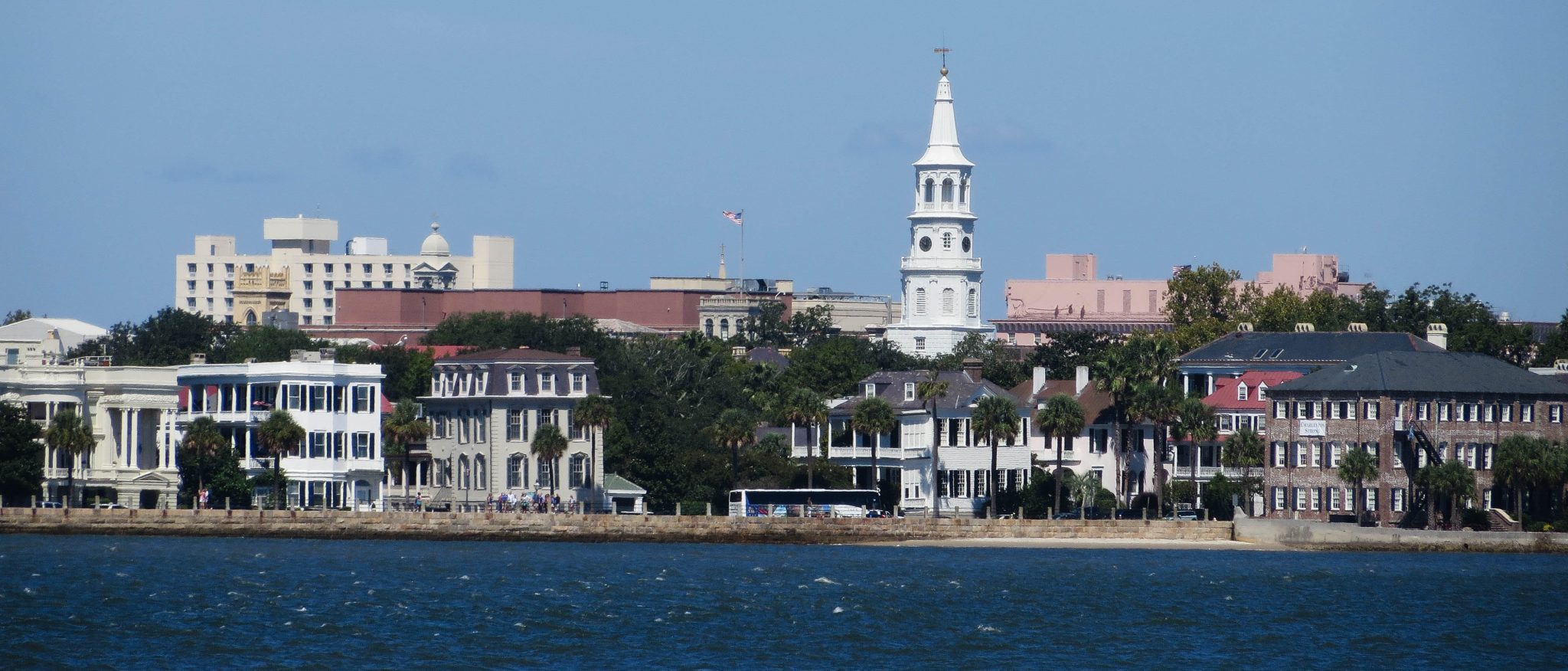 Charleston: Where to Stay, What to Do, Where to Eat
My husband and I put about ten locations within driving distance from Central Maryland (five each) into a hat in order to randomly select one for our third-trimester "babymoon" in 2015. A "babymoon" is that last chance at a vacation, just the two of you, before suddenly there's a third person in your marriage.
Lucky for me, my contribution of Charleston, SC was selected. I had not been to Charleston in about 30-something years, I don't even remember any of it and I suspect it was a short day-trip or overnight with my folks, when we were staying in Garden City, SC (Myrtle Beach) as we did every other year with extended family.
So, Charleston was a great choice for us…it was a new place for us to explore.
It being our final vacation without children in our lives, we splurged a bit on the accommodations and went with Ansborough Inn, in the Palmetto Suite. It was gorgeous and very roomy…which was a great fit for my growing abdomen. The plus with this location was that we could walk to most all attractions, restaurants, and supermarket right next door, all within about 10-15 minutes. It was a great, central location to everything we were doing.
We timed our trip South to fall the week leading up to our friends' wedding in Asheville, NC, so the trip fell in September. What we didn't know at the time we booked is that it also happened to be Charleston Restaurant Week…which we took full advantage of. Most restaurants we visited had special prix-fixe menus for Restaurant Week and that made sampling an assortment of their specialties easy.
So, I didn't realize quite how swanky most of the restaurants are. Though I wore summer dresses a lot, I could have really gone up a notch if we wanted to. Definitely not shorts and flip flop style establishments.  I also didn't know that you have to make reservations, and often days in advance, in order to nab the dates, times, and restaurants that you (and everyone else) wanted. Maybe that was a result of Restaurant Week, but we got in the hang of that after a day of being there.  Once you map out the things you want to do and what days they would be best based on the weather it will become clear which area you'll most likely be in by dinnertime.
So, here's a quick recap of the attractions and restaurants that we would recommend, in no particular order within the subheads:
Accommodations
Attractions
Attractions Recommended to Us, But We Never Made It To
Restaurants
Restaurants Recommended to Us, But We Never Made It To
Things I Wish We Had Skipped
If you're heading to Charleston soon, we hope you enjoy your visit too!
Let me know if there is anything else you would recommend in the Comments below.
Social Follow and Share
#CharlestonSC: Where to Stay, What to Do, Where to Eat https://t.co/qRl8xt6WB8 #TravelGuide #TravelTips pic.twitter.com/iZxGXHGfC1

— Saving Amy (@savingamyblog) June 22, 2017