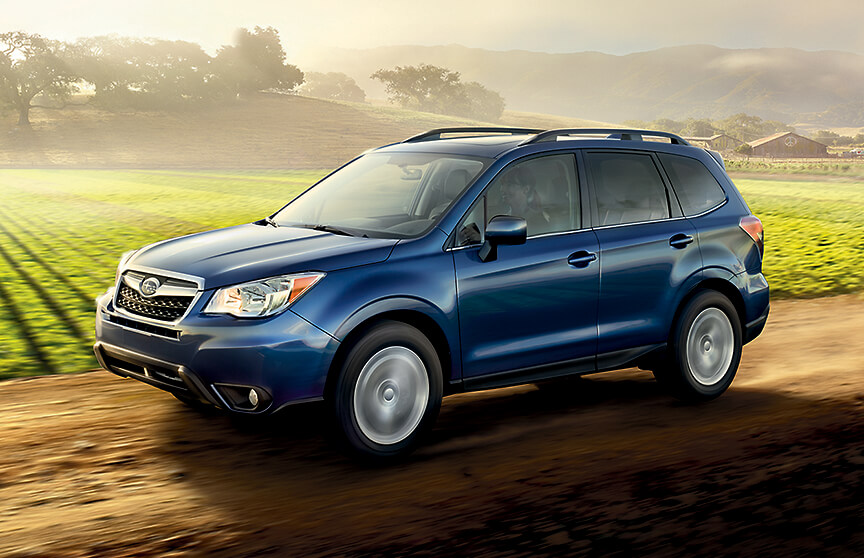 Consumer Reports New Car Price Report Makes Car Buying Easy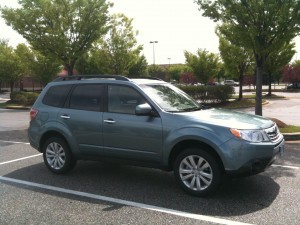 I want to tell you about my recent new car purchase in hope I can help you through your next one, with some tips.
I've been driving my 4-door '99 Honda Accord EX manual car for 12 years now.  It's been a great vehicle for me, following a previous '97 Toyota Corolla automatic and an '87 Honda Accord manual prior to that.  But, little tiny things are starting to bug me about the vehicle: lack of room on car trips and my outdoor excursions, four lights out in the dash, including the low gasoline warning indicator, some bumpiness on clutch release (possibly meaning the car needs it's third clutch, however the problem was only occurring in colder temperatures), no longer the smooth ride, and 207,000 miles on the vehicle.
So, I started to keep my eye on vehicles passing me on the road for about the last year now.  That turned into a list of eleven to consider.
Next, I made a spreadsheet containing my favorites across the top, and my list of "must haves" and "nice to haves" down the left.
Once I had accumulated enough for my down payment, I moved a little further along with the research.  I went to the local Borders bookstore, and bought the latest Consumer Reports Annual Auto Issue (April 2011 Magazine Issue) and the Consumer Reports Auto Ratings & Pricing Guide Winter 2011 (Quarterly Newsprint In-Depth Guide).  Here, I Post-It note marked the pages of my favorite vehicles.
On Sunday, April 10, I headed to the nearby lots that contained the vehicles I was eyeing:  Honda Accord, Honda Insight hybrid, Honda CRV small SUV, Honda Pilot mid-size SUV, Toyota Prius hybrid, Toyota CR-V small SUV, Toyota Highlander mid-sized SUV, Toyota Highlander Hybrid, Subaru Outback, Subaru Forester, and Subaru Legacy.  Good thing for me, that I didn't know at the time, all three of these dealerships on Rt. 40 in Ellicott City (O'Donnell Honda and Heritage Automotive) were closed on that Sunday (and most Sundays)…allowing me to "peak" into the windows of the vehicles and look at stickers without being bothered at all.
As a result of this initial trip, I was able to rule out the Pilot and Highlander for being too much/big for my needs.  Also, ruled out the Insight for being too small of a vehicle for my current needs.
Later, when I returned home and started doing a closer comparison within the Consumer Reports guides, I was able to rule out the Legacy as well, due to poorer mpg.  I also compared the mpg, cargo space, ratings, MSRP's, etc. on the remaining six vehicles.
In the middle of that week, I called each dealership to setup test drive appointments and was assigned random sales representatives (Yomi Bellow at Russel Toyota, May Farris at Russel Subaru, and TJ Fields at O'Donnell Honda – the dealership where I've been getting a majority of my Accord service done for the past several years) on each lot.  Even though the weather for the upcoming Saturday was not predicted to be the best, I figured I would get a better feel for the vehicles and the dealerships would be less busy.
On that Saturday, I was able to rule out the Prius due to the newly-redesigned cockpit-like feel (a bit claustrophobic feeling).  I also ruled out the Accord for being too much of the same thing that already was no longer fitting my current needs.  That left me with the Honda CRV, Toyota RAV-4 (top rated by Consumer Reports in its class), Subaru Outback, and Subaru Forester.  Three of the four remaining had hatch-backs, the RAV-4 did not.  It was starting to look more like the RAV-4 and Forester stood out best meeting my needs over the other two, but I kept them on the list just in case.
A bit about the sales reps I was assigned…
Yomi Bello was great to work with, and I would have continued to work with him had I gone the RAV-4 route.  He was slightly pushy, only in follow-up calls and emails following the test drive.  May Farris was everything a sales person should be…she went over the details of the vehicles in the show room before we even stepped outside…let me sit in both…and went over all the safety features, etc. (knowing woman-to-woman that is very important information).  TJ Fields was a bit newer to auto sales we assumed.  When the CRV started to shake a bit on the highway, he explained it was flat spots in the tires from the vehicle "sitting" on the lot…but never offered to go back and try a different one.  TJ also never, ever followed up after the test drive…and it's been over a week.
Tips I learned from the test drives…
Test drive when the weather is bad…this will give you a much, much better feel for the vehicle.  Bring a friend or two with you.  Each of the four vehicles I drove were full with four people…my significant other, my mom, and the sales rep. came along.  I was getting info from the back seat I wouldn't have otherwise gotten.  Apparently the back seat in the CRV is much less comfortable than the vehicles I had driven previous to it that day.
Back to the next steps…
The day after the test drives, I weighed all the options (mind you, the vehicles were starting to blend together in my mind at this point).  I was comparing the Toyota RAV-4 Base with Extra Value Package against the Subaru Forester (Base) Premium with All-Weather Package.  The more I weighed the fact the Forester AWD had a panoramic moonroof, Bluetooth built-in, pre-wired (but no actual radio yet) for Sirius/XM, and a hatchback vs. the RAV-4 4WD having no Bluetooth, but having Sirius/XM already, and a swinging rear door, the Forester started to become the obvious choice.  Knowing I will be using the vehicle for tailgating, parking in a small driveway or garage, the swinging rear door of the RAV-4 just didn't make sense for my lifestyle.  The RAV-4 did have slightly more interior space though.
On Monday, I contacted my insurance agent for quotes on the two vehicles.  They were only a price difference of $5 each month, from one another.  Not enough to sway me one way or another.  That same day, I ordered the Consumer Reports New Car Price Report (highly recommended) for the Subaru Forester Premium with PZEV (Partial Zero-Emissions Vehicle) for $14 to get all the details on the vehicle I wanted…including the actual price that the dealer paid the manufacturer (not the same as "Dealer Invoice" printed on the car's sticker) for the vehicle and any incentives or kickbacks they were getting for selling it.  I also looked up the CostcoAuto.com and Overstock.com (my mom informed me that finance guru Clark Howard recommended Overstock) quoted prices.  Both were still over the Consumer Reports New Car Price Report in what offer I should make.  Additionally, I went and got pre-approved for slightly more than I needed from my Credit Union.  I will be putting one-third of the car's price tag down in a down payment, but want the lowest rate possible for the rest.  The State Employees Credit Union (SECU) of Maryland is currently quoting 2.99% for up to 72 months (accurate as of 4/25/2011 and subject to change at any time) with auto-pay from your savings account (3.24% with a good credit rating without auto-pay).
On Tuesday, I emailed my sales person at Subaru saying I know they didn't have the exact model I wanted in their inventory, in the color I wanted (I could tell looking at their web site, but later learned most of those inventories are a day or two behind sales).  I explained that I found a vehicle that matched my needs at a nearby dealership, and included the link.  I made an offer that was exactly what the dealership paid for the vehicle, including the upgraded package (from the number the $14 Consumer Reports New Car Buying Report told me to quote)…since they were getting $735 back from the manufacturer after all.  I asked her if she was willing to accept it, and to talk to her manager before giving me the final answer.  I wanted to use as little of her time as possible so she could save it for the difficult customers and keep my price to a low.  Alternatively, I would have gone straight to that dealership as a next step.  (And, I wanted to see if they would transfer at no additional charge, which they should…and ultimately did on the final vehicle).
I got a "yes."
But, later that day, I found out that particular vehicle had sold the day before.  So were four others I found on other nearby lots.  She called around to a dozen dealerships.
Two days later, she located my Forester and said they would have it by Friday.  It had all but one of the features I wanted…but a relatively inexpensive one that I can order online and add on my own.  It did however include fog lamps, which is something I didn't need.  But, she was willing to accept one-third the invoice price for them, at $100 and only raise my original offer by that much.  I was still getting the vehicle for under Dealer Invoice.
So, it was a "yes" back from me this time.
I then got a phone call from the sales manager, Bill "Goldie" Goldsmith, to collect some of my information to get the paperwork rolling for Saturday's transaction.
I went to the dealer early on Saturday, and yes…it was raining again!  As a result, the dealership was slow because of the timing and the weather.  I test drove the vehicle, which ultimately had come from Pittsburg, PA, and then went inside and took care of all the paperwork, not adding any extra warranties to the purchase.
I had exceptional, never, ever pressured salesmanship from Subaru.  May Farris is a top seller month after month at Heritage Subaru and I just got very lucky when she handled my test drive that first day I came in.
My final recommendations…
If you are considering a Subaru, please consider Heritage Subaru or the other Heritage Automotive lots on Rt. 40.  Please consider calling May Farris directly at 410-744-2300, ext. 2215 to start your car buying process!
It's up to you if you would like to haggle down from MSRP or Dealer Invoice, both numbers printed on a car's window that really mean little to nothing, or do what I did…make the transaction as easy as possible on the sales person and keep the price as low as possible, and work "up" from the Consumer Reports New Car Price Report recommended offer price.  I'm just giving you the recommendation since it worked for me.  There was absolutely NO haggling this way…I took it out of the equation.  And, I'm sure I ended up making her life a whole lot easier.
Don't be afraid to listen to folks you trust, and follow your gut.  Our sales person at my day job guided me through the Consumer Reports New Car Price Report purchase and what to say in my offer email.  What I learned from him…you can make an offer, just like a house.  The worst they can say is "no," and then you try a different dealership…  And, definitely don't waste anymore of the sales person's time than you need to.  When the decision is made, email them (documentation is better) instead of going back in which can turn into a haggling-match.  (If you do go in, be willing to stand up and walk away if they do not meet your needs).
I've been in my Forester two days now and LOVE it!
Related: