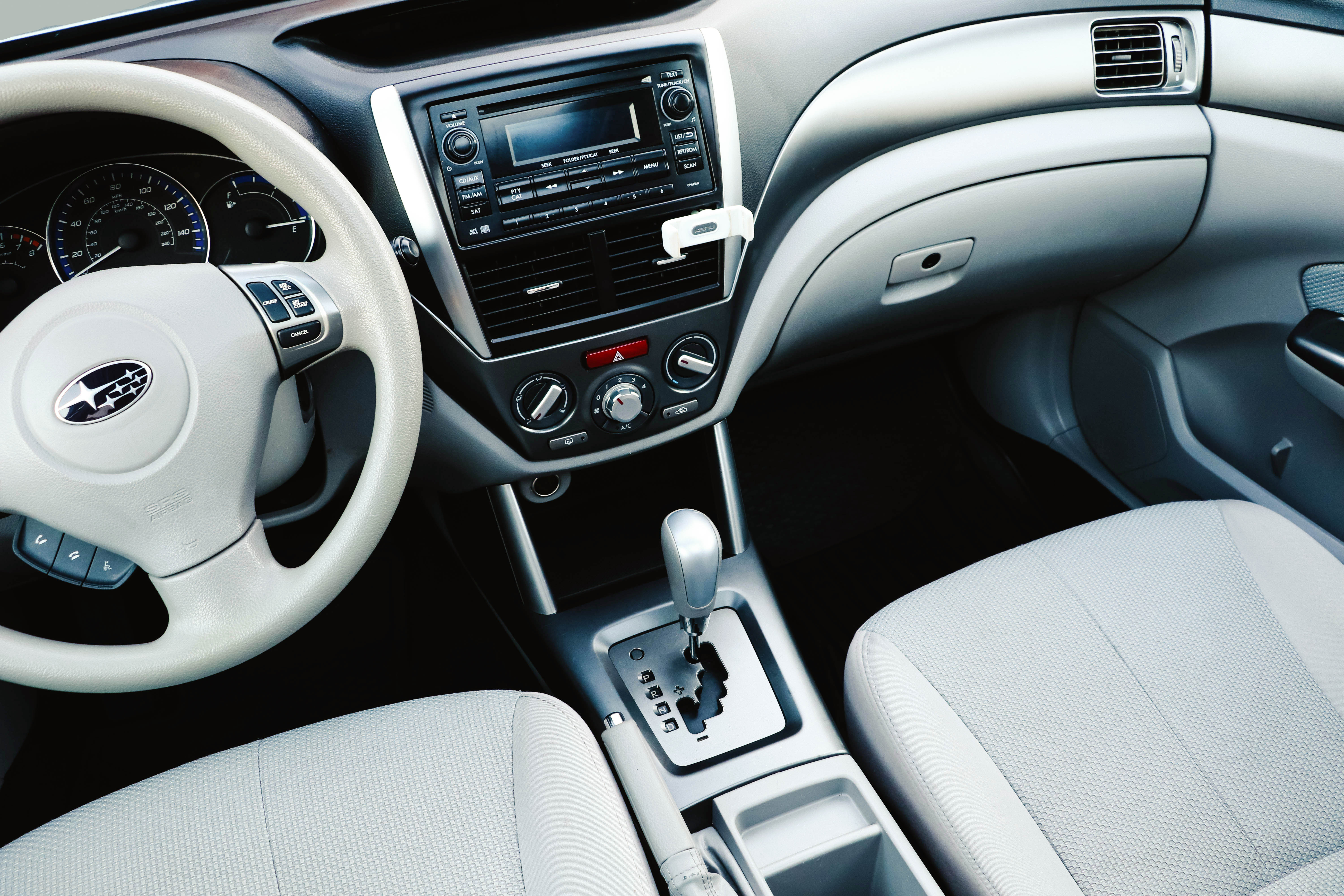 Slick Car Care Service Debuts in Baltimore Metro Area
About a week ago, our primary office contact for building management forwarded an email out to our local employees that a new on-demand car service would be parked outside of our building today. Just so happened it had been in my head for a few weeks now how desperately I needed my car interior cleaned. Driving since 1992, and owning my own vehicles since 1994, a total of 25 years behind the wheel and 23 of ownership, I have never ever, not once hired a company to perform an interior detail on my car. Why? Because it's something I can easily do myself, to save money and burn calories (same reason I've never hired house cleaners or a mowing service either). But, here I was, pushing 35 weeks pregnant, and knowing that the longer I put it off the less likely I was to do it. And, my husband already picking up the slack (housework and child rearing that needs to be done because I'm not currently physically able)…no way was I going to ask him to do it. I figured it would be a gift to myself.
10% off #Baltimore car care service, Slick, code ALLIN10 - search 'helloslick' in iTunes, book via app. #helloslick
Click To Tweet
The email included details for booking one's auto service online (helloslick.com/onsite) or via the mobile app (search "helloslick" in the Apple Store), allowing you to select location, service, and time. (Android app is in development and is set to release in 2018). I took a look at the menu of services to find out what they offered and pricing. Knowing this couldn't be more opportune, I booked my appointment, and received a confirmation email stating that I would receive a phone call the morning of my service to arrange for drop off or pick up of my vehicle.
About Slick
Slick is an on-demand car care company, initially serving the Baltimore, Maryland metro area, that delivers a convenient way to maintain your vehicle. Walk-ups are allowed, but pre-scheduled business is prioritized.
With their app, you can scan your vehicle(s)' VINs to create a "virtual garage." Next, you choose your location, your service, date and time of service. Slick's fleet of service vehicles and technicians arrive on-demand, to complete any number of services you may have selected. This includes:
oil changes
tire rotations
car washes
detailing
windshield wipers
45pt inspection
air filters
and more
Their ultimate goal is to give people time to do what matters most.
Community & Giving Back
Once my service was booked, I also learned that Slick is Green Certified and uses clean, environmentally-friendly processed to deliver services at Class A office buildings, airports, and pristine golf courses. This is because they recycle and upcycle the used oil, by giving to charitable organizations for winter-month use.
Additionally, every month, Slick takes nominations from customers on someone they know that would benefit from a free oil change. Their hope is to help single mothers in particular. To make a nomination, you can send a message to giveback@helloslick.com.
My Personal Service Experience

Around 9:15am this morning, I received a text message stating they were setup and ready for my vehicle. The pop-up was in my building's parking lot, so I relocated the vehicle myself to where they were setup and handed off my keys around 9:30am. The gentleman I spoke with at drop off was extremely courteous and professional.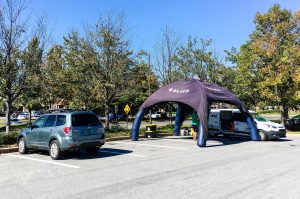 It was gorgeous outside today, perfect day to go carless, so I walked to a nearby eatery for lunch and that's when I received a text message that my vehicle was ready. On my walk back from lunch, I went to pick up my vehicle. The second gentleman that I dealt with, here now at pickup, was also extremely courteous and professional. He wanted me to carefully inspect their work to catch any potential issues before I drove away. I spotted none. As a matter of fact, I couldn't believe what I was seeing. It looked like my car was suddenly 6 years younger! No way on earth could I have ever gotten my car this clean on my own, even if I wasn't 35 weeks pregnant! What a treat!
I paid through their Square mobile app, receiving a digital receipt via email. And, I rather enjoyed driving my spotless-interior vehicle home from work today.
I would definitely use this service again.
Time for You to Give Slick a Try?
Slick Technologies can be found online at: website | FB | TW | IG
Use the mobile app along with promo code ALLIN10 to get a 10% discount off of your pre-scheduled service!
Disclaimer: Slick did not discount my service in exchange for any review. I paid my own money and did this review on my own accord.
Social Follow and Share
New on the blog: Slick Car Care Service Debuts in Baltimore Metro Area (Coupon Code) https://t.co/M70Fe9n97o #helloslick #baltimore #carcare pic.twitter.com/Dsl9eQa9zQ

— Saving Amy (@savingamyblog) October 23, 2017