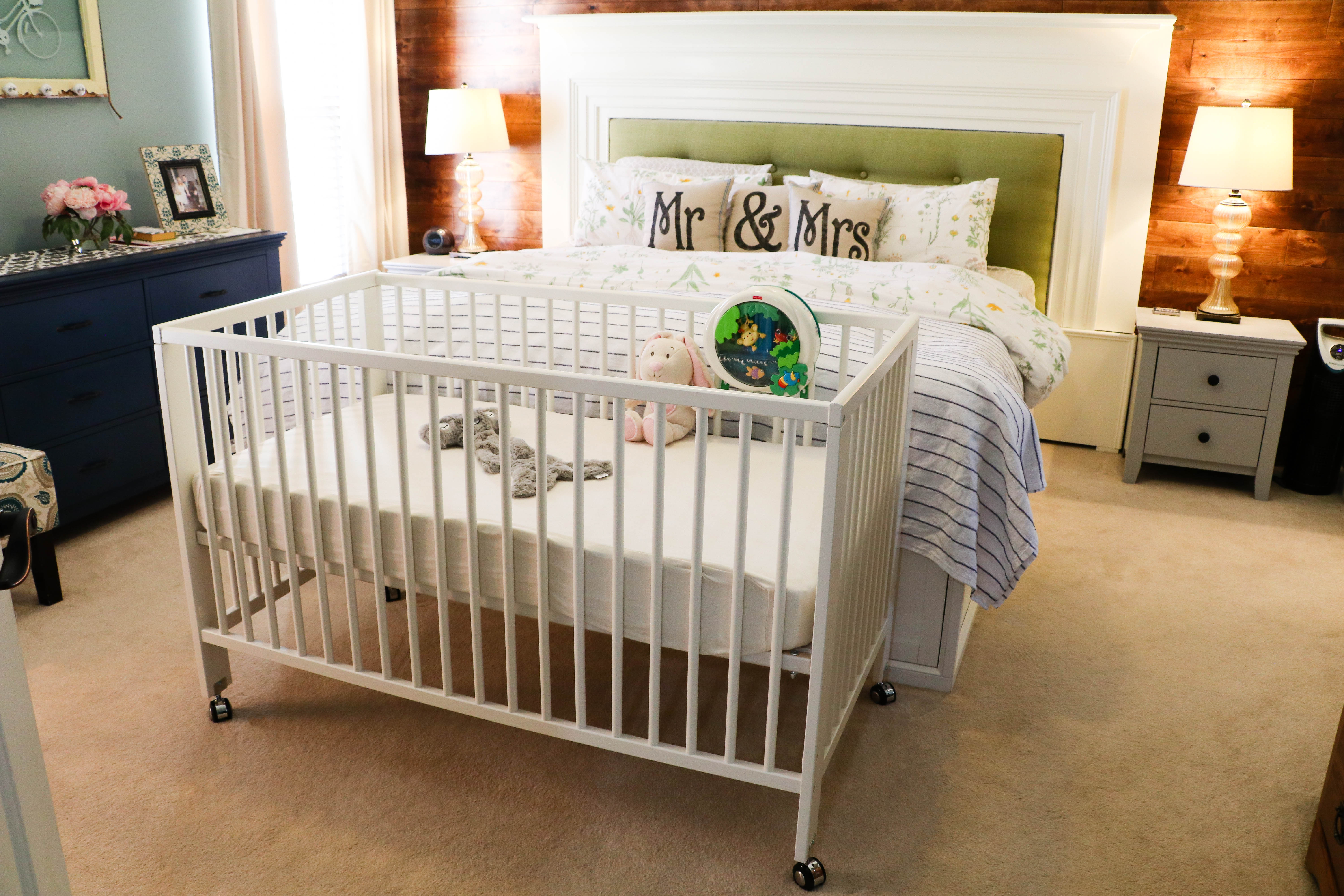 IKEA Hack: Crib on Wheels
If you've been following my blog for a while now, you probably saw the Master Bedroom Makeover project that we focused on when we were expecting our first child. In the slideshow for the repurposed mantel specifically, you'll see photos of the platform bed with drawer storage underneath, that we pushed up against the finished headboard base. Well, fast forward two years later, we're now expecting child number two. The first is still in her crib for another half a year, give or take, so we needed a solution that would fit in the only open space we had left…at the foot of our master bed. Having a rather large piece of furniture here and under-bed-storage drawers didn't seem like a good fit, so we devised the solution that you'll read about below to make the crib easy to roll out of the way when necessary (and quite possibly into our Guest Bedroom when we don't have guests visiting and once we have a blackout curtain solution in there).
Since this crib will be more "temporary" than the first crib we purchased, we went budget on the cost. Our new little guy will move into our daughter's crib when she moves out of it and into a bed of her own. (And, I'm sure we'll have to think of some "hacked" solution for this newer crib at that time, like a coffee table, since you can't easily sell them on Facebook — many of the groups ban them from sale because the compliance standards change so frequently). We went with the $99.99 IKEA GULLIVER, the least expensive white crib they had on the show room floor. We also had a $20 off $150 coupon to use that day and after picking up some other items, it essentially brought this white crib down to the same cost as the $79.99 SNIGLAR. These cribs fit a U.S. standard-size crib mattress.
The crib itself didn't offer a solution for the fact it would be blocking access to the under-bed-storage drawers. So, we looked at the caster selection at Lowe's and they either needed a wide hole drilled precisely dead-center of each crib foot or had a wide plate on them that required four screws, way too big for our skinny crib feet. That didn't seem like the best route to go. So, then we looked online. Most noteably Amazon, but they were either too expensive for cradle-style casters or the size didn't quite work for our needs. The feet on the GULLIVER are approximately 2cm or 20mm wide. So, we took the search to Google, and landed on Aliexpress.com* which meant slow shipping from overseas but a much more pocketbook-friendly cost. These casters were rated for 30kg or approximately 66lbs, had locks, and as a set of four, was just shy of $18 (no shipping & handling) = $4.50 each.
*If the Aliexpress link above does not take you directly to the caster product that we ordered, please search for either "Haporigin Official Store" or the product "New 2" Durable Alloy Swivel Castor Wheels Furniture Splint Rolling Brake Caster Home Office Computer Chair Castor" on the Aliexpress web site. I've had some reports from outside of the U.S. that the link does not work.
Once the casters arrived, we decided to assemble the crib first. This would allow us to flip the entire crib over on its top and attach the casters at arms-height much easier.
First up, we saddled the caster over each foot, using a scrap 2″x4″ and rubber mallet to hammer it on and make it snug. Using C-Clamps we tightened the cradle down onto the foot, where necessary.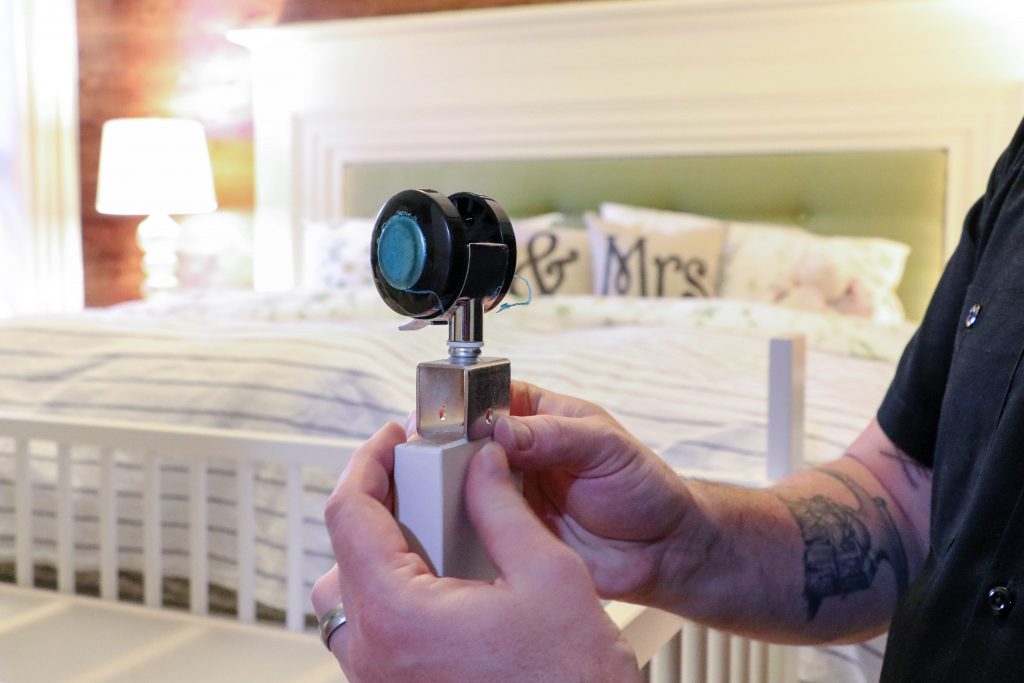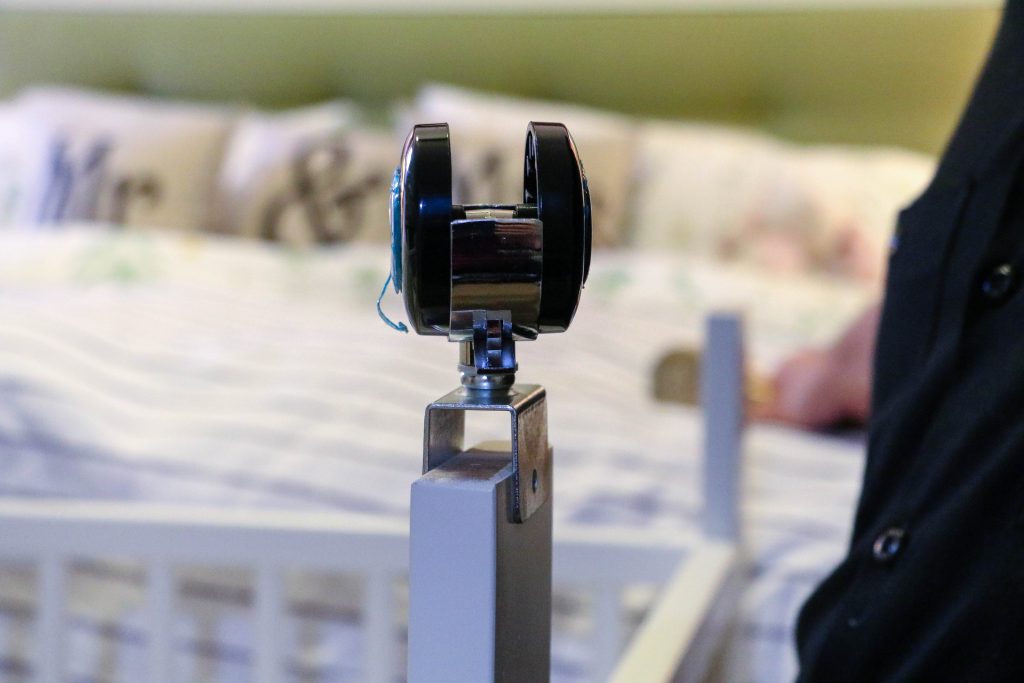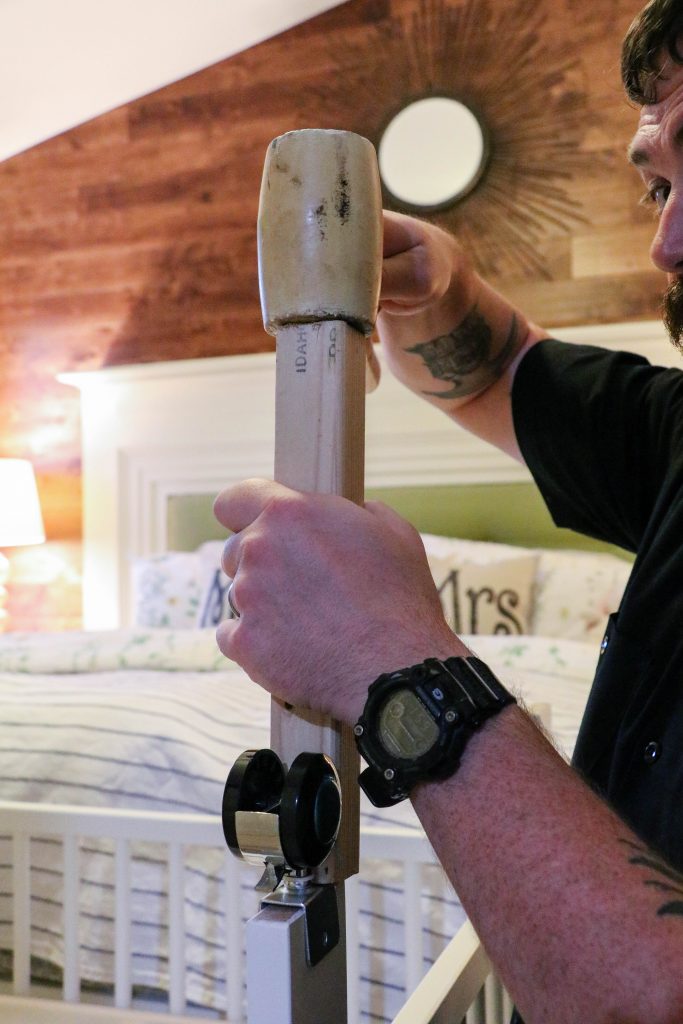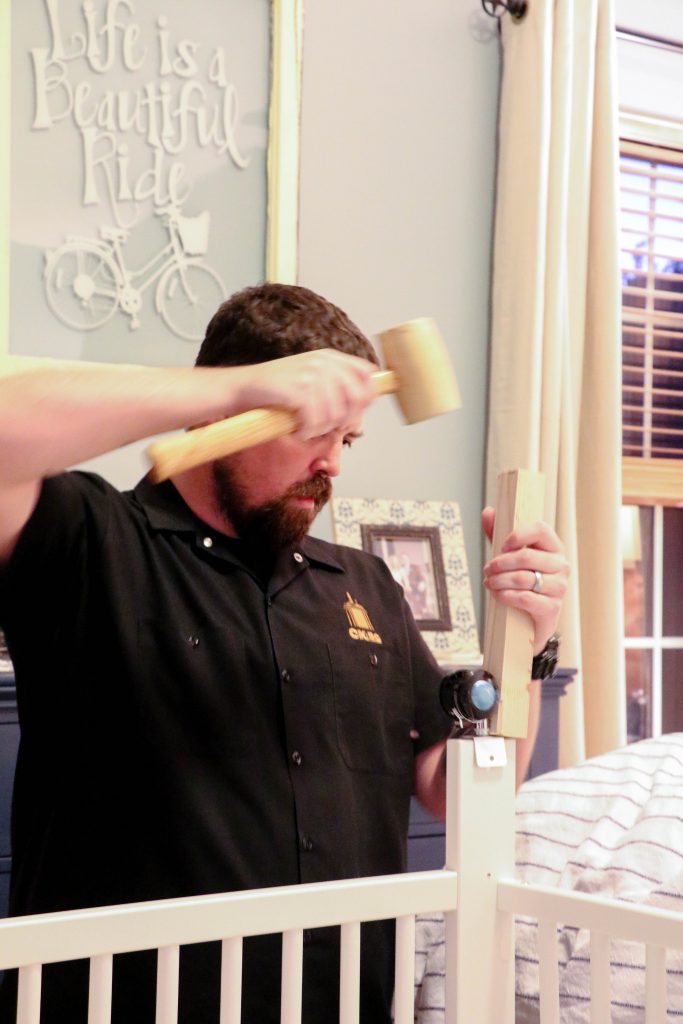 Second, we used a cordless drill with a 13/64in. drill bit to put a hole through the crib feet, the size of the caster hole.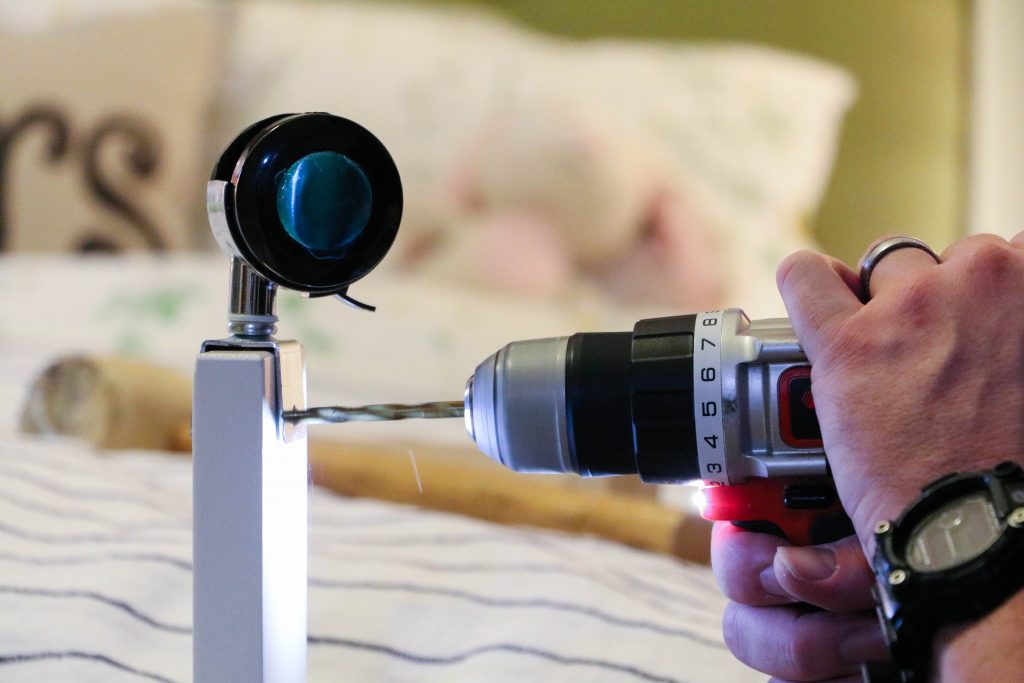 Next, we fed #10-32 1-1/4in. screws through the drilled holes.
On the side where the screw lightly protruded, we added a #10 1/2in. washer, and then the nut that came in the screw packaging. We secured the nut in place with an adjustable wrench before using a cordless screwdriver to turn the screw into the nut. This clamped the caster cradle down onto the foot of the crib.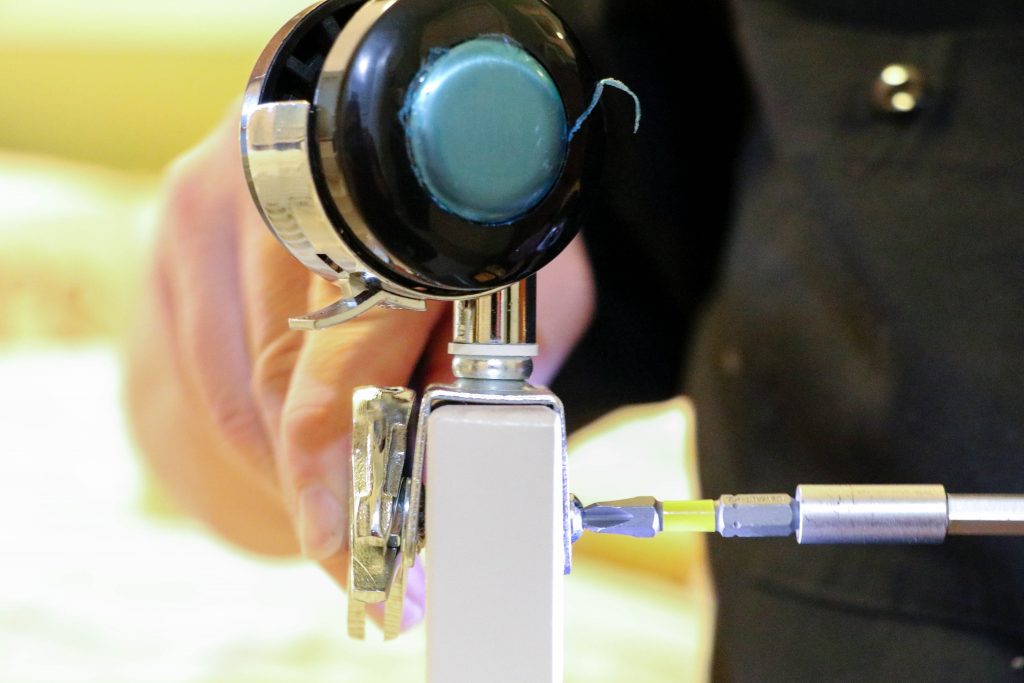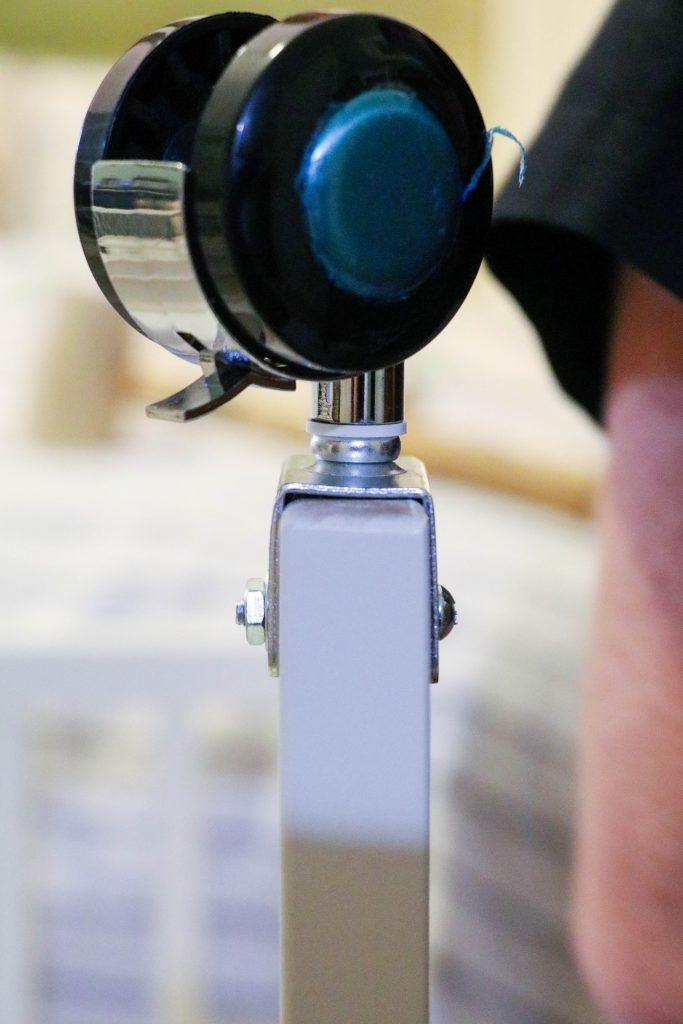 Once all four casters were attached, we removed the protective coating on the sides. Then, we flipped the crib right side up, and whala! We had a budget crib on wheels.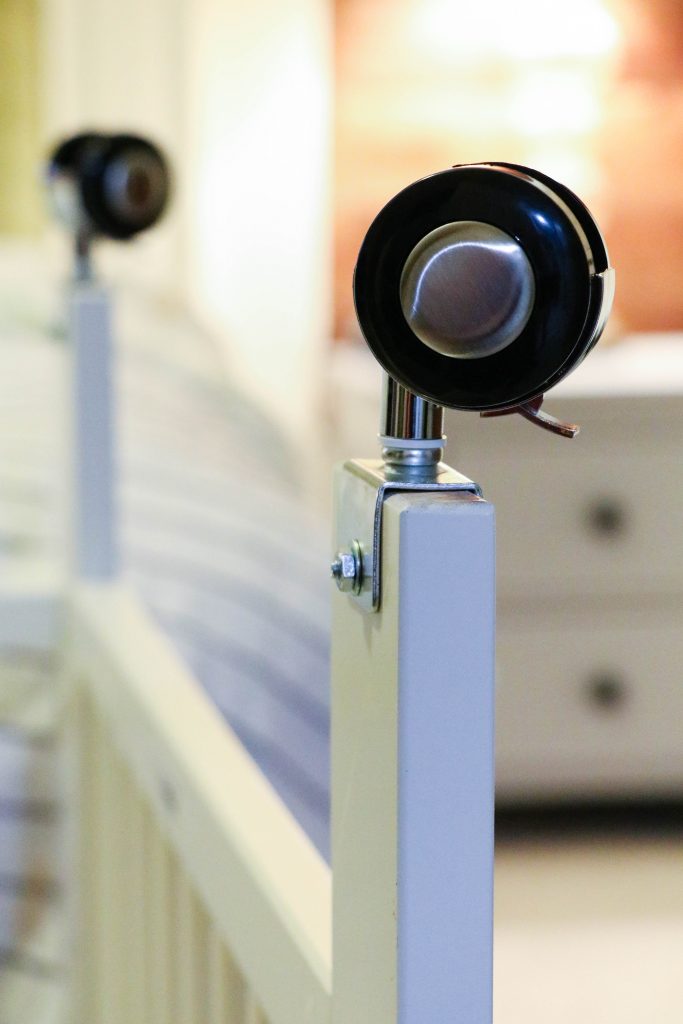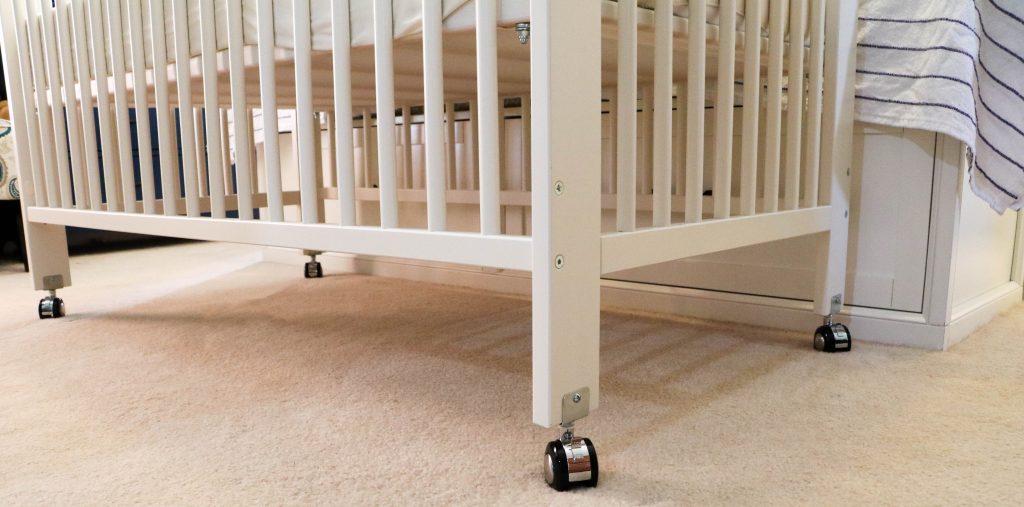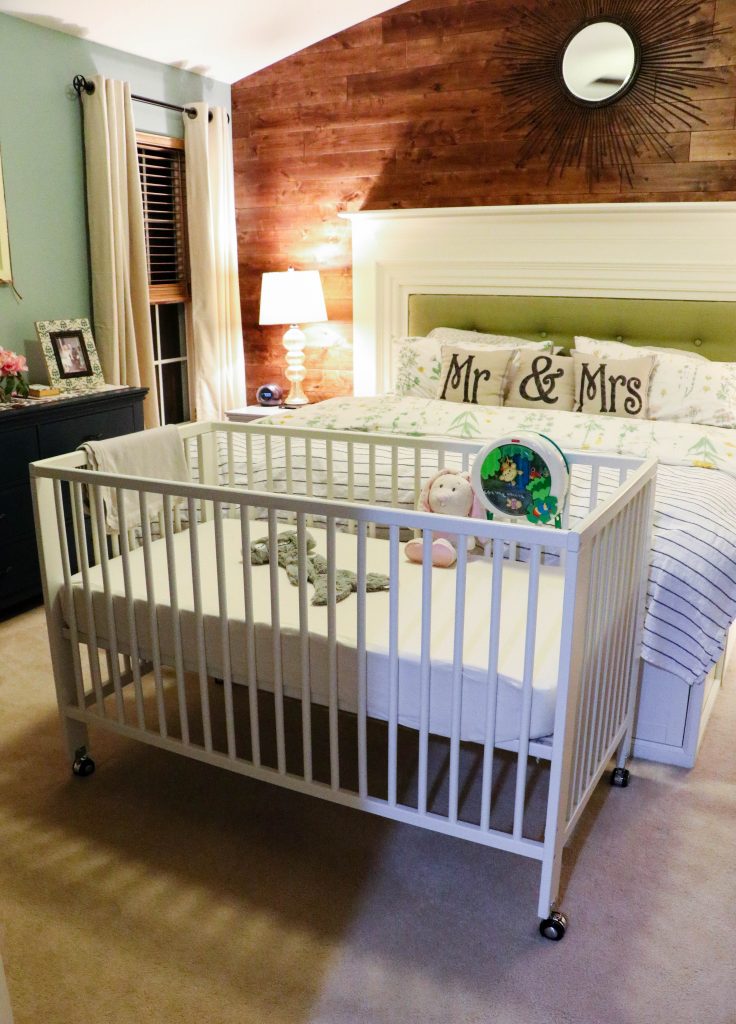 Social Follow and Share
New on the blog, how to IKEA Mini-Hack your GULLIVER crib … to give it wheels. https://t.co/Jp1xA7zcSI #ikeahack #ikeagulliver #Ikea pic.twitter.com/QP8Lxag6AW

— Saving Amy (@savingamyblog) September 29, 2017
Saving Amy is a participant in the Amazon Services LLC Associates Program, an affiliate advertising program designed to provide a means for sites to earn advertising fees by advertising and linking to amazon.com.
The Saving Amy blog web site is in no way related to and/or endorsed by IKEA®, IKEA.com OR The IKEA Group. All IKEA product links are provided for reader convenience and do not imply IKEA's approval of this blog web site nor the modification of its products. IKEA and Saving Amy are not liable for any product failure, injury, or damage resulting from modifications to IKEA product assembly and use.