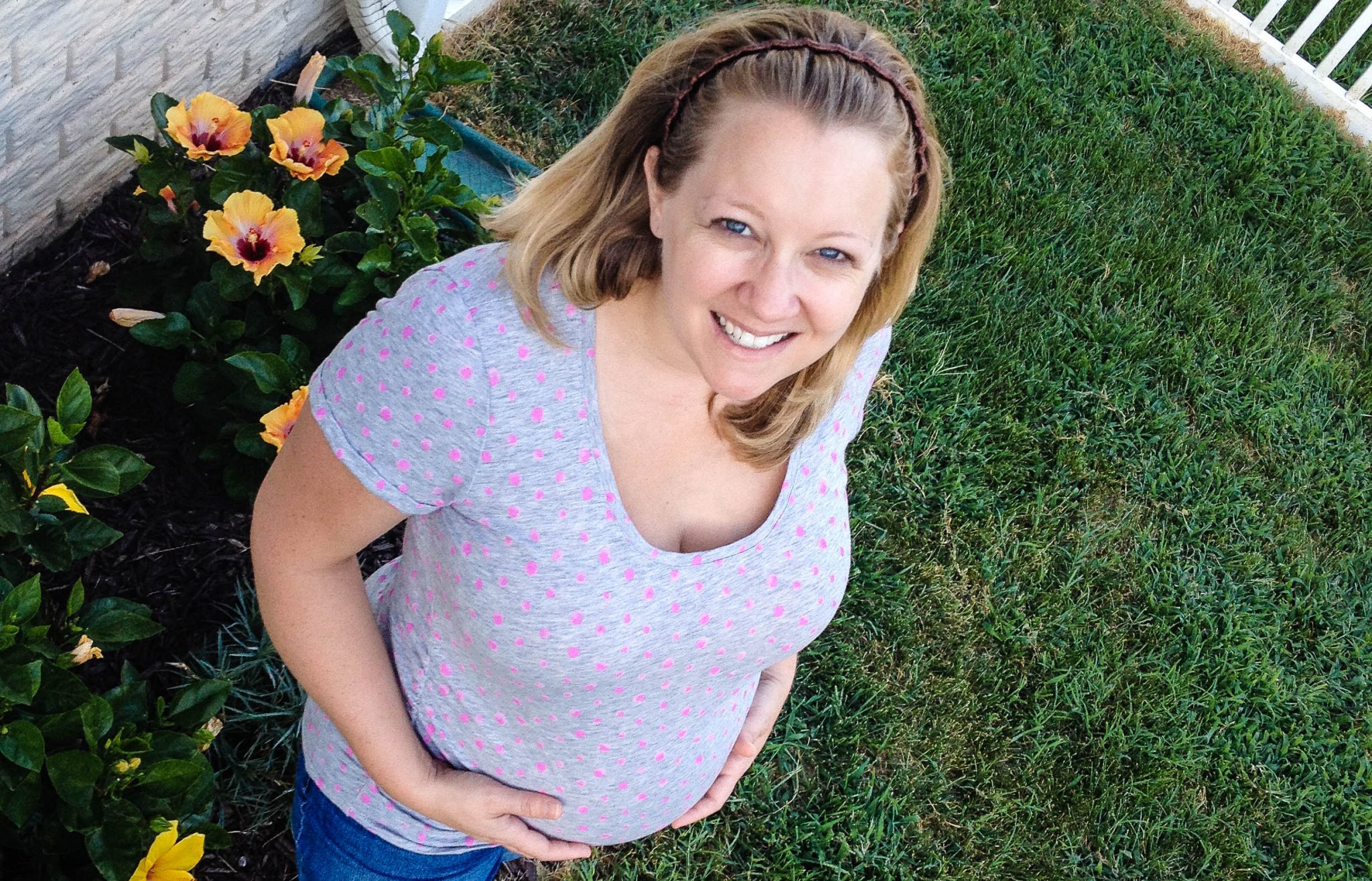 Two Dozen Things Expecting Moms Need Before & After Delivery
As we're within the month that my second little one is expected, I thought I would take a moment to review some of the top things that I needed during my journey to motherhood. Hopefully this list will help inspire you, especially if you're in a first-time pregnancy.
Self Care
Vitamins
Nothing's more crucial than getting your growing fetus the nutrients they need to develop and flourish in the womb and following birth. I'm on a couple of daily supplements this second pregnancy, which include: Nature Made Prenatal Multi+DHA (I buy mine at our neighborhood Costco Warehouse Club), Nature Made Vitamin D3 (get checked out by your physician to see if you are deficient — many people have no idea that they are), Feosol Iron Supplement (again, get checked out by your physician for any possible deficiency). What's to note is that the prenatal vitamin you'll want to be on a minimum of a year before conceiving, in order to get your folic acid level up.
Immunizations
Talk to your doctor about the need for a TDAP shot and/or flu shot, depending on the time of year that you'll be delivering. The flu shot benefits will transfer to your fetus. Often your OB office will have a preservative-free version that they can administer.
Seat Cushion
If you work in a desk job, you'll find a chair cushion to be your best friend to ease comfort sitting all day long. I have been more of a fan of the one I used this second pregnancy than my first. It has held its loft the entire pregnancy.
Nursing Stool
It's great if you can purchase a nursing stool ahead of delivering your little babe. You can use it to prop your feet up, to help with any edema, at your office / home desk. You'll learn more in my earlier Comprehensive Baby Registry Guide blog post about our combination use of the nursing stool and a rocker we already owned to skip buying an expensive and unnecessary glider.
Pumping Bra
Go hands free with a bra that will support your pump attachments, such as the Medela Easy Expression Hands-Free Bustier, available in white or black, and in small, medium, and large.
Body Pillow
Once you are relegated to sleeping on your left side (usually after about 16 weeks of pregnancy to help increase the amount of blood and nutrients that reach the placenta and your baby), you'll find a full-length body pillow and cover / case will help you to get comfortable to sleep at night. I bought mine at my neighborhood Bed, Bath & Beyond retailer, and used 20% off coupons on both.
Wedge Pillow
I had terrible edema (water gain) from very early on with my first pregnancy, which lead to awful carpal tunnel problems. Even with wrist braces on at night, I would still find myself waking up from my hands going numb. A wedge pillow not only helped me to encourage water to drain from the top half of my body, it also helped me get through an awful sinus infection that lasted about 30 days in the middle of that pregnancy too…when there's really not much you can take for it.
Hands-Free Dryer Stand
I bought a hair dryer styling stand holder to help with my first-pregnancy carpal tunnel symptoms, but went on to use this regularly following delivery too. I still use it today!
Costume-Jewelry Plain Ring Band
I purchased mine at a Brighton Outlet in Williamsburg, Virginia with my first pregnancy. The edema made it hard to remove my wedding band, so I went sans band for a few months and my hand felt bare. My initial purchase of a silicone band didn't go so well, because it irritated my skin. So I found a plain band one size up from my original and wore that the duration of my pregnancy. Any non-fine jewelry ring band will do, to help that naked-finger feeling!
Belly Butter
My favorites to use daily to help reduce the chance of permanent stretch marks are: Burt's Bees Mama Bee belly butter and Palmer's Massage Lotion.
Pedicures
Nothing quite makes you feel better than a pedicure during pregnancy, especially as your growing belly keeps you from easily reaching and working on your own feet. Even asking your partner to massage your feet with peppermint foot lotion occasionally will help, especially if you have edema in your feet.
Prenatal Massages
Certain "pressure points" can trigger laboring in some women, and therefore it's not advised to get a massage at all in the first trimester, when it could lead to miscarriage. Once you're in your second and third trimesters however, treat yourself to a massage by a therapist who is specially trained in prenatal massages. They'll make sure you lie on the massage table properly and know the areas to avoid, as well as focus on.
Haircut
This may seem like a nominal thing, but I want to give my hair a final trim before delivery, knowing I may be delayed in my next appointment post-delivery. Learn more in my earlier How to Save Money During a Trip to the Hair Salon blog post.
Safe Place to Walk
Walk as much as possible during your pregnancy, or with doctor's approval continue any pre-pregnancy workout routines. Walking will help you with delivering your baby. I have a 2-mile route in my own neighborhood, as well as a nearby mall (that's about a mile around) to walk when the weather's not so great.
Compression Socks
If you have issues with edema and/or swollen ankles, consider wearing compression socks under your other clothing. I found them most beneficial on car trips (like our babymoon) in the third trimester, in between regular breaks from the road about every two hours.
Sitz Bath
As noted in my earlier What's Packed in My Birthing Hospital Bag? blog post, I opted to pre-purchase the Sierra Sage Green Goo herbal sitz bath for this second delivery. A sitz bath helps to calm and sooth the healing process following birth, reducing the pain and inflammation of hemorrhoids from pregnancy. Sierra Sage specifically helps reduce the swollen basinal and perineal tissues following the birth process. This specific bath is lanolin, petroleum, mineral oil, and paraben free. You'll find that it will help ease bleeding and prevent infection of the bladder for both caesarean incisions and tears from birthing too. Your hospital will likely provide a basin that you can set inside of your toilet seat to use for your sitz bath.
Fenugreek
Fenugreek seed capsules ended up being my godsend with my first. After having milk quantity issues, I went on this at a doctor's recommendation around the second or third week and saw my supply increase drastically. It would have taken a lot of Mother's Milk Tea in a day to equate to the capsules of fenugreek that I was taking daily.
Resources
Message Boards
My favorite message boards were the anonymous ones at What to Expect and also Facebook too. On both of these, you'll get placed in groups specific to your due month and year. WTE will do this based on your due date (they have a smart phone app too). Facebook, you'll have to search for "babies due [month] [year]." There are also groups specific to those undergoing fertility treatment, adoption, of advanced maternal age, breastfeeding, and more. You'll just need to search for them on Facebook. Many are "closed" or "private" groups.
Books
Educate yourself on as much as possible before you become sleep deprived upon baby's arrival. Some of my favorite books I read during pregnancy are recapped in the first section of my earlier Comprehensive Baby Registry Guide blog post.
Classes
There are a variety of educational classes you can take prior to baby's arrival. My husband and I found the ones offered by our hospital sufficed. We learned about breastfeeding (and how the father can be involved in the process), caring for baby, soothing baby, delivery breathing techniques and comfort positions, infant CPR, and more. Ask your OB office or hospital for a list of classes that they offer and make sure to get those in before week 36, if possible.
Lactation Consultants & Groups
My milk took five days to debut with my first born, and I had been dead-set on breastfeeding for many benefits. I never really had a backup plan. I didn't realize how much the consultants at the pediatric office would play a big help (plus the fact the office rented out pumps for those of us who couldn't fulfill a pump prescription until after delivery due to insurance limitations). The hospital I delivered at also had drop-in groups too…great for sharing tips and tricks so you don't get discouraged and quit early. Facebook's also a great online place to seek out online groups as well. Just do your research before baby's born to determine your most accessible outlet, should you have questions.
Decisions
Birthing Plan
While I'm not huge into a "plan" per se, as everything will change based on how and when baby plans to debut (and may be completely out of your control), you'll want to have a few decisions made in advance: do you want a doctor or a mid-wife to deliver you, do you feel the need for a doula, do you want to control labor pain, if you're having a boy, the ever controversial decision to circumcise or not (which is rapidly declining in the U.S.), and do you plan to breastfeed (see my earlier My Priorities for Baby's First Year blog post).
Pediatrician
Ask around in local Facebook mom groups, in your neighborhood's Nextdoor site (see my earlier Private Social Network for Neighbors: Nextdoor blog post), or among trusted friends. Once you've narrowed down your selection, meet with them to see if you agree to their style and approach to pediatrics, are they personable, are they accepting new patients. Find out if they can come to your hospital the day of your baby's birth for baby's first "appointment."
Daycare
If you plan to return to work after your little one comes, make sure to do your research in this area. Often, spots for under age 2 are hard to come by (there are fewer of those spots to workers, than older children) and book up fast. Consider centers, in-home, nannies, au pairs, shares, family members, etc. in your research. Cost may also play a huge factor here. We have absolutely been thrilled with our in-home solution that's less than a mile from our house. Because of the mix of age ranges, our little lady has been socialized with both older and younger kids alike. This will help us greatly as we transition into a family of four.
Extras
Babymoon
Ah, that last "vacation" pre-family-of-three. My husband and I each wrote 5 locations down on sheets of paper and placed them in a hat and chose one. We had a mix of places we had been individually or never been before. All were accessible within a day's drive by car. Charleston, SC is what was pulled from the hat during our draw (and lucky for me it ended up being Charleston Restaurant Week when we visited too)! (See my earlier Charleston: Where to Stay, What to See, Where to Eat blog post).
Photographer
Do you want professional photos taken during your third trimester, during labor, within 48 hours of delivery at the hospital, or a studio session within the first two weeks following baby's birth? All things you'll want to consider, research, and have prescheduled before delivery. To start your search, type into your favorite search engine "newborn photographer + [name of hospital]" which will often lead you to photographer blog posts, who have worked at your hospital / birthing center location in the past…and are local to you.
Social Follow and Share
New on the blog tonight: "Two Dozen Things Expecting Moms Need Before & After Delivery" https://t.co/lGpECpm5WS I review self care, resources, decisions, and some extras too! #pregnant #expecting pic.twitter.com/74aLjTbinQ

— Saving Amy (@savingamyblog) November 9, 2017
Saving Amy is a participant in the Amazon Services LLC Associates Program, an affiliate advertising program designed to provide a means for sites to earn advertising fees by advertising and linking to amazon.com.